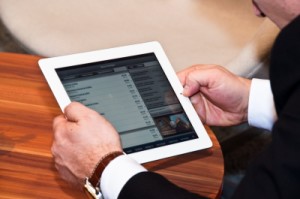 Unlike other franchisors, our Application Process is thorough and unique. Through the years, we discovered that the more attuned franchisees are to our brand,values and culture, the more successful they become.
During the Application Process, DetailXPerts candidates have the chance to speak directly to DetailXPerts headquarters in order to resolve any remaining queries and learn much more about this successful business.
Here's how to start the application process:
Stage One: Questionnaire
You can begin the application stage by completing the Questionnaire.
Stage Two: First Phone Interview
Upon receiving your application, we will review your answers and be in touch within 48 hours. At this stage, we will answer all of your questions and offer more information about our franchise, as well as interview you to assess your experience and passion.
Stage Three: Candidate Zone
If we've established mutual interest during the first phone call, we can move forward. We will provide you with log-in access to our exclusive Candidate Zone. Here, you will find the Franchise Disclosure Document (FDD) and Franchisee Application. Fill out the FDD and Franchisee Application, and we'll schedule a second phone interview.
Stage Four: Second Phone Interview
During the second phone interview, DetailXPerts will offer any answers to specific questions regarding points outlined in the FDD and our business opportunity. We will also evaluate your interests to see if they match our ideal franchisee profile. If you're selected to join the DetailXPerts team, you'll receive a warm welcome to our headquarters in Detroit!
Stage Five: Headquarters Visit & Agreement
At this stage, we'll also execute our agreement. You will witness and learn from our operations first-hand, right in our Detroit headquarters. This is optional for new franchisees, but it's a great way to experience a day in the life of a DetailXPerts owner, receive essential training, and meet our executive team. The Franchise Agreement is an official contract between DetailXPerts and our new franchisees. We encourage you to review everything carefully before you affix your signature. As you execute the Franchise Agreement, the initial franchise fee is also paid. Upon receipt of your signed Franchise Agreement and payment, you'll receive a DetailXPerts Training Manual and have the chance to order your DetailXPerts equipment.
Begin Your DetailXPerts Journey!
Your exciting career begins with training. Our Training Manual and an initial training session offers you comprehensive first-level training which helps you kick-start your DetailXPerts franchise success.
After you've embarked on your DetailXPerts career, you'll receive our ongoing support. As you send us updates on your business development, DetailXPerts headquarters will offer you marketing tips and materials. Beyond this, we'll offer an on-site visit to assess your progress.
You can look forward to seminars and conferences where you'll learn more about the brand, business and other franchisees. You will gain access to the secret strategies that have propelled DetailXPerts to where it is now.
Start your application process now and we will help you achieve business and financial success the environmentally friendly way.
Find out how you can join DetailXPerts: