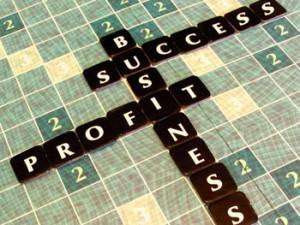 Whether you are in the detailing business or any other business, when it comes to the bottom line, there are in fact many variables that you can optimize to increase your profits – including add-on services.
Lower your costs and/or to increase your income streams
There is no difference in the detailing business or any other business for that matter. Every businessperson knows these are the two main ways to increase profits. Costs are broadly categorized as fixed overheads (e.g. building, equipment and administration costs; insurance, etc), and, variable costs – which are related to revenue generating activities like gas, cleaning supplies, and labor. Then there's income, which you can increase either by selling more products, services or added value services; and/or selling at higher margins.
Offer Specialty or Add-On Services
As a detailing business, you are in the service industry and the best part about that is that your customer's needs and wants will vary according to personal preferences, circumstances, seasonal changes and more.
While your regular detailing services will make profits for your operations, there are a host of other related add-on services which you can simultaneously offer to your customers. Take for instance, services such as air sanitation, odor removal, mold removal, or pet hair removal for your allergy-prone clients; golf club and shoe cleaning for your golfing enthusiast customers; air sanitation to kill germs over the winter season for car owners with kids.
One-stop shop detailing business
The last thing you want is for your clients to see your services as mere commodities. Because as commodities, they can pretty much get them anywhere. Instead, you want to make a connection with them and for them to go to your operations, is a complete one-stop shop detailing experience.
This you can easily do by taking the time to consult and engage with your customers, use every opportunity to educate them on your specialty services and capabilities while learning more about the subtleties of their requirements. All of the above helps to create strong bonds towards mutually trusting and long term business relationships. Because they know the quality of service they will be getting for their unique preferences, they are less likely to take their business elsewhere.
Like going to your favorite restaurant, you keep going back because you have received exceptional service and great food. As such, you will not think twice about adding the extras like wine, appetizers and desserts along with your entrees.
No need to reinvent the wheel, just optimize with added value
You have already invested in setting up your business, coping with start-up problems and establishing your brand in the market, there is every good reason to go the extra mile for your customers by introducing add-on services. Not only will clients appreciate it, they are likely to repeat their business with you as well as introduce referrals. All in all, these added value services will create more lucrative income streams for your business.
As our franchisee, you can benefit from our industry knowledge and business expertise, including on increasing profits through add-on services.
Enjoyed this post? Sign up for our newsletter to receive more valuable business and franchise info, ideas, and extras!