The DetailXPerts headquarters is run by a resilient executive team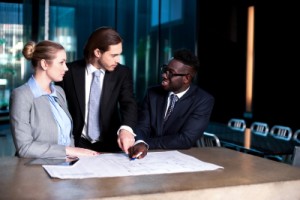 With almost 50 years of business experience between them, this husband-and-wife executive team demonstrates technological expertise, savvy business management, and an immaculate track record of business success. Want to find out more? Meet our executive team!
Emmanuel Williams
Emmanuel is the founder, CEO and engineering mastermind of DetailXPerts. He first hit the engineering industry in 1982, after studying at Ferris State University and Detroit Engineering Institute.
He has over 25 years of industry experience and holds a resounding list of engineering credentials with 1st, 2nd and 3rd class refrigeration licenses; a high pressure boiler license; a certificate in asbestos removal; and 1st, 2nd and 3rd class engineering licenses. Emmanuel is also proficient in the mechanics of various types of equipment including boilers, turbines, auto-combustion control equipment, refrigeration equipment, dual air conditioning and heating units. He has also had the honor of serving the Detroit Board of Education as Chief Engineer.
Out of a deep sense of social responsibility and a desire to give back for all the blessings he has received, Emmanuel created an independent school and taught technical engineering courses for 5 years in his church. This selfless act helped hundreds of people get their boiler operator licenses, secure jobs and provide a living for their families. He later started a privately-funded transitional home for recovering addicts, where he used his household & retirement funds and nearly went bankrupt. This project was bringing families back together; providing food, clothes and shelter; giving families a second chance at life.
Angela Williams
Angela is DetailXPerts' dynamic president and the architect who created the company's business model and development. Perfecting her business management expertise since 1992, Angela has commanded teams in financial services, sales and marketing, and information and business management industries.
Excelling in undergrad and earning a BS in Accounting, Angela went on to achieve a Master's in Information Management from Syracuse University and an MBA in International Business.
Throughout her business career, she implemented cutting-edge technologies in order to enhance financial operations as well as drive corporate initiatives. Skilled in coordinating budgets with strategic planning, Angela makes rapid turnarounds happen. She continues to lead and hold key positions in some of Detroit's premier companies.
Regardless of her busy schedules and multiple achievements, Angela still manages to volunteer some of her time and talents to help those who are disadvantaged physically, mentally or socially.
This husband and wife team created DetailXPerts Franchise Systems, LLC with the mission of providing affordable business opportunities and creating employment for unskilled labor while saving the environment. This mission makes DetailXPerts one of very few Social – Eco-Friendly Franchises in the US.
With their combined expertise and experience, Emmanuel and Angela provides DetailXPerts franchisees with all the guidance that they need to efficiently climb the ladder of success.