How much should I invest?
The initial investment range is between $73,000 and $182,000.
Why should I buy a franchise?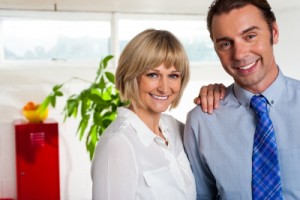 We offer franchisees the opportunity to use our innovative technology and time-tested business model. DetailXPerts has dedicated years to analyzing the car detailing industry and its technology. We were the first to create an eco-friendly steam cleaning method for cars and trucks. We have also built a strong business model that has proven successful. With a solid team of business leaders and marketers, DetailXPerts headquarters has produced a thriving brand and lucrative marketing methods. Through all our experience and effort, DetailXPerts has established the best ways to market our business in this industry.
When you join the DetailXPerts team, you benefit from our time-tested technology as well as our rewarding business model and support.
Can I purchase your patent-pending equipment and process without becoming a franchisee?
Because of the effort put into building our brand and creating our pioneering technology, we do not make our equipment and steam cleaning process available to non-franchisee. This is crucial in protecting the brand so that DetailXPerts businesses continue to grow.
What are the benefits you offer to a franchisee?
A successful business is about much more than excellence in service. Success requires a rock-solid business model and marketing concepts. And this is what DetailXPerts offers our franchisees. Small business owners, who've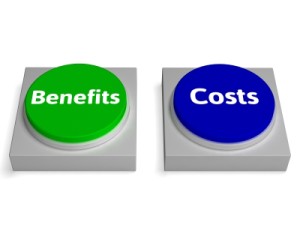 created independent businesses, come and go. That's because they lack the business support, industry know-how, and a strong business model—all of which are crucial to financial success.
DetailXPerts has had much success in the car and truck detailing industry and we've enjoyed running a profitable business. We want to share this success with other entrepreneurial individuals, so that they too have a chance to build a solid business. DetailXPerts truckwash franchisees are given not only a complete business formula created by our business leaders, but also business support through our ongoing assistance. So when you join the DetailXPerts team you are in business for yourself, but you are not alone.
What else do you offer after initial training?
A business' development and success are dependent upon innovation. And there is a lot of passionate innovation happening at DetailXPerts headquarters! So when you join the DetailXPerts team you'll see that your training doesn't stop after your initial training session. You'll be in constant contact with headquarters as we share new ways to effectively reach out to your customers, new ways to deliver stronger service, and new ways to engage with the market. We're always looking for new ways to improve, and this is what keeps us ahead of our competitors. As a DetailXPerts franchisee you'll benefit from our knowledge and innovation, so that you too can stay ahead of the pack.
I know how to clean cars. So can I learn anything new from DetailXPerts?
Yes, we most definitely can teach you something new! Most people know how to clean cars in the standard way. But DetailXPerts offers an advanced method that takes into consideration the damage that can be done by water and cleaning compounds to a car's valuable paint and finish. It's not just about removing dirt and polishing the surface. There's a science behind avoiding paint damage and ensuring that a vehicle's finish is carefully looked after. DetailXPerts has studied, researched, and tested the various components involved in car cleaning: the water's temperature, the elements in cleaning chemicals, the minerals found in water, and so forth. We've searched for the best way to clean cars and trucks. And as a result our unique technology and steam cleaning method offers much more!
What are the monthly fees?
Monthly royalty is 6% of gross monthly earnings and the advertising contribution (2%). As with most franchisors, these monthly contributions allow us, the franchisee to succeed in running a business by using our brand name, drawing upon our market data and promotional strategies, utilizing our successful eco-friendly car wash technology, and learning from our trade knowledge. Other franchisors have fixed monthly fees which some startups sometimes find difficult to meet. Because DetailXPerts wants you to succeed, we ensure that you only pay what is just and reasonable.
Find out more on the opportunity we offer: