Becoming a DetailXPerts franchisee goes beyond a fat bank account, a business doctorate degree or extensive skills and experience.
Our ideal franchisee is one who possesses the following:
Teamwork skills
As a DetailXPerts franchisee, you will be part of a team that has painstakingly but successfully combined social responsibility and environmental sustainability with profitability. We have created a unique system that generates jobs for the needy and saves the environment while earning some profit for ourselves.
As such, we need franchisees who can work with us in spreading these values. You will have to follow a set of rules and policies in order to protect the brand that we have so patiently nurtured for over a decade. In return, we will provide you with all the skills, knowledge and tools you need to propel your small business to greater heights.
Willingness to learn
We won't try to fool you into believing that you can become a successful franchisee in a short period of time. We know that it takes more than a month to master our techniques and strategies. This is why we will provide you with support and assistance long after your month-long franchisee training.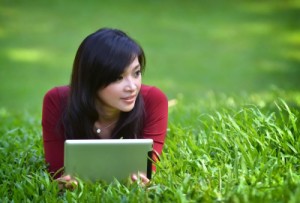 In turn, we expect you to learn everything. It does not matter if it takes you a year or more, or if you make mistakes along the way. The only thing we ask of you is to recognize and seize every opportunity you have to learn. These learning opportunities may come from our occasional visits, manuals, seminars, workshops, team-building programs, advice from fellow franchisees or the executive team. It may even come from your customers or employees.
People skills
We are a service-oriented business. Therefore, you will be facing all types of people with different types of personalities and varying moods. There's the over-driven employee, the ever-complaining customer or the sly supplier. How well can you deal with them?
Confidence and leadership
Experts say that one of the reasons why most small businesses fail is due to the lack of effective leadership. It is true that our training and support team will teach you how to manage your employees, but it takes confidence and good leadership skills to implement those.
Critical thinking
Although we will equip you with the knowledge, skills and tools, there will be times when you need to think critically for your franchise to succeed. At moments like these, we need you to think on your feet based on our set rules and policies.
Adequate means
This, as experts say, is one of the factors why most franchisees fail. Some of them assume that owning a franchise spells profits from day one onward. We do not want you to commit this terrible mistake. After all, your success is ours, too.
Understand that you need to have enough finances or other sources of income to support you during your first year as this is the time when you need to strengthen the roots of your business.
Value for own services
Our franchisees understand that they are delivering a lifestyle service that our customers value. Cars matter to our customers—cars serve as an extension of their personality, their daily lives, and their lifestyle. Whether it's a sports cars or a family van, our customers have entrusted a valuable part of their lives into your services. They want that service to be delivered in a convenient, eco-friendly way.
When our franchisees are aware of the value of the services they offer, this shines through and customers will value their business even more.