Research, industry statistics and business forecasts show that DetailXPerts is a franchise that has all the elements of success. We have an innovative product that answers a specific need in a booming industry.
Booming Green Industry
The Green Industry is booming with an astounding worth of more than $211 billion.
And it continues to grow every single day as governments all over the world encourage and reward their people for supporting environmentally sustaining products and services.
Businesses that incorporate renewable energy systems into their buildings or sell green products and services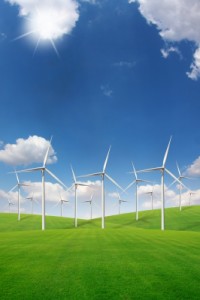 are enjoying huge tax rebates and holidays; global corporations have tripled their investments for further research into the industry; the media disseminates more "green information" as they praise their users.
Business experts predict that this industry has no signs of abating, and will even dominate the market for years to come.
With our innovative, eco-friendly technology, you will not only be a part of a burgeoning market trend, but you will lead it! You will enjoy the patronage and loyalty of environmentally conscious customers, minimize advertising costs, attract impact investors and operate even during recessions.
Modern consumers do their research, read product labels and shun merchandise that contains harmful substances. A
survey by Cohn & Wolfe
revealed that 35% of consumers worldwide are willing to pay premium for environmental-friendly products or services, like auto detailing. As the corporate world moves towards greening the world, so is the Green Clean Industry. In fact, it is touted as one of the most profitable businesses in the coming years by no less than franchisehelp. com. Discover
why you should choose a green business over a regular one
Growing Auto Care Industry
Eighty-four percent of Americans, as reported by International Car Wash Association, love their vehicles. The same report also reveals that 64% believe the appearance of their car is extremely important, but only 15% personally take excellent care of their cars. This is obviously a huge opportunity for businesses to offer services that help car owners bridge this gap!
DetailXPerts: The right green business in the right industry
A whopping 97% of Americans turn to car detailing businesses to not only maintain the beauty of their vehicles but also prolong their years of service. This translates to a massive $24 billion for the car wash industry, and continues to grow due to the significant reduction in the number of people who wash their cars at home.
And as more individuals seek out greener, more convenient and more efficient truck car wash services, DetailXPerts is in a prime position to offer consumers the services they desire.
When you join DetailXPerts Car Wash and Truck Detailing Franchise, you will not only be a part of a growing community of tree huggers, but the promise of greener pastures for a long time.