Franchise Training
We want to ensure your success to avoid the pitfalls that most startups go through. Why waste time and effort on trial and error methods when you can do everything efficiently the first time?
Surveys show that one in three startup businesses fail to make it through their third anniversary. Further studies reveal that the primary cause for their failure is the lack of sufficient knowledge in dealing with startup problems.
As a franchisee, it is important that you understand the essential components required for your business; be aware of the qualities that you have to look for in your employees; know how to deal with issues as they arise; develop strong sales and marketing skills and how to manage your funds wisely.
At DetailXPerts, you will learn all that through our extensive training program which includes the following:
Introductory Training
For forty hours, you and one of your managers will undergo extensive hands-on franchise training at our Detroit headquarters where you will learn everything about running a successful DetailXPerts Car Wash Franchise. The training includes the proper and effective use of our patent-pending steam cleaning method, our best practices, customer service, web and traditional sales and marketing techniques, and overall operations management.
Modern consumers do their research, read product labels and shun merchandise that contains harmful substances. A
survey by Cohn & Wolfe
revealed that 35% of consumers worldwide are willing to pay premium for environmental-friendly products or services, like auto detailing. As the corporate world moves towards greening the world, so is the Green Clean Industry. In fact, it is touted as one of the most profitable businesses in the coming years by no less than franchisehelp. com. Discover
why you should choose a green business over a regular one
Continual Support
We understand that you need more than a week's training to run your business smoothly and profitably so we conduct seminars and workshops for your benefit. There, you will learn tips and tricks as well as valuable insights from our executive team and successful DetailXPerts franchisees.
and sustainable car washes and pet care companies are outmaneuvering their less environmentally conscious competitors. Using all-natural and biodegradable products that are often as effective as traditional products, these companies reduce their environmental impact and attract discerning consumers."
Follow Up Visit
Follow up visits serve multiple purposes, primary of which is to ensure that you master the DetailXPerts' way – from how you train your employees to clean and detail vehicles to how you run all the other aspects of your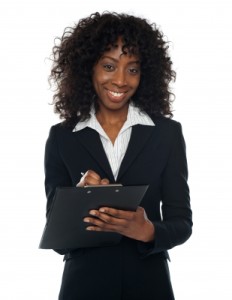 business.
It is during these visits that we monitor the rate of your progress and when necessary, provide professional advice on how you can best deal with your current issues. All of this will help you improve and eventually propel you towards achieving financial freedom through running a successful car wash franchise.
Marketing Training
We understand that not all people who wish to enter the world of franchising possess business administration or marketing degrees. The truth is, some of our existing franchisees did not have business background at all. But through our comprehensive marketing training strategies, they learned the foundations of marketing, how to find and be found by customers and how to develop long-lasting business relationships with them. You too, can benefit from this training.
Reference Tools
Ask any business guru and he will probably tell you that one of the things to consider before signing up for a franchise training is the business manual. We do not only have a manual – we have lots of reference materials that you can consult at any stage of your career – from startup and beyond. These audio, visual and print materials contain every possible FAQ about our car wash franchise – from providing satisfaction to your customers to training your new detailers.
Team Building
We know the wonders that a highly motivated and expertly-trained team can contribute to the success of a business. So we put extra effort in training and developing all franchisee employees to ensure that each of them perform to the best of their abilities. Our team building programs are designed for different types of employees, from training new ones and establishing rapport between employees and managers to reigniting the interest of long-time workers.
These programs come with tools that will educate your employees on our technology, our values and the DetailXPerts way. Our exciting seminars and conferences will also help boost your team by fostering business links and learning through collaboration. With inspirational talks and informative lectures, and through networking with other DetailXPerts colleagues, franchisees build better teams.