Car Wash Industry Trends: Reaching Women Through Social Media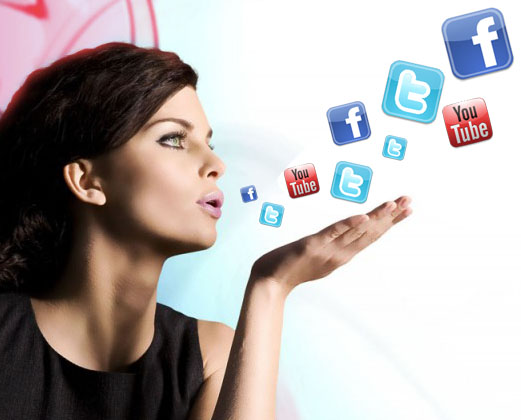 Reaching women and engaging with them has never been easier, or more crucial for businesses. According to a number of studies, women are the driving force when it comes to using social media to their advantage when choosing a product or service. As a car wash company, using social media online and via mobile provides immediate access for your business to push awareness, product updates and deals, exclusive content and encourage social sharing.
certain methods need to be adopted to appeal to this portion of your target market. As a car wash company, the majority of your customers will be female. The first step is to understand that women and men use social media differently. Men show more concern with their personal status and in gaining information. Women, on the other hand, use social media for its networking capabilities and building relationships.
If you would like to boost your sales at your car wash company, appealing to your female clients in a sure fire way to succeed. The vast majority of consumers are women. They control the household finances and it is up to you to encourage them to choose your car wash above all others.
The following is a small sampling of actionable tips to think of when using social media to appeal to your female clientele.
Don't stereotype when reaching women via social media
Gone are the days of appealing to women with pink, lace, kitchens and babies. Today's woman is a working professional and her time is important. They are highly intelligent and prefer marketing techniques that are transparent, straight to the point and thoughtful. Making implications that your car wash company is an ecologically-friendly time saving option will be better received than any of the older stereotypes in female marketing.
Embrace philanthropy
When it comes to appealing to women, it's important to educate them that your car wash company cares about its community and fellow man. Women value charity. One really great option is advertising that with every car wash sold, a portion is donated to a local charity or cause. A vast majority of women find it important to support companies that are supporters of local causes.
Update frequently
Women appreciate the time it takes to update your social media pages. By offering consistent and thought-provoking updates on your social media pages, women will feel empowered and educated. Women enjoy learning about the latest trends and newest technologies. Updating your social media pages with thought-provoking articles, company news, promotions and discounts will ensure that your female following remain up to date and educated on the important aspects of your car wash company.
Personalize your pages
Above all else, women value the personal touch when choosing their car wash company. They want to be treated like they are your most important customer and they want to feel like they know a bit about your car wash's employees and background. By personalizing your profiles and adding the occasional updates that are of a more personal nature (information about a pet, new baby being born, marriages, funerals, etc.) you will build female customer loyalty by giving them the sense that your relationship is more than a simple business affiliation.
Here at DetailXPerts, we understand the importance of our female clients.
We strive to keep both our detailing blog and franchise blog up to date. We post regularly on our social media pages the latest information and personal touches. If you are interested in becoming a DetailXPerts franchisee, browse this site for more info or request more info to join our eco-friendly, personable team of professionals.
Enjoyed this post? Sign up for our newsletter to receive more valuable business and franchise info, ideas, and extras!