5 Reasons for your Car Wash Business to Start Using Social Media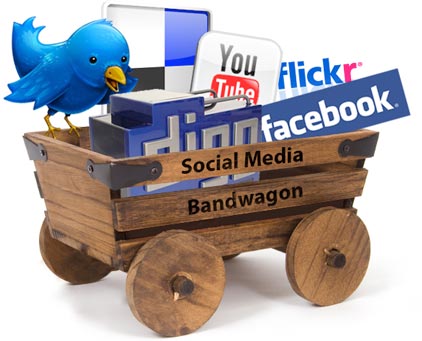 If you own a car wash business or a car franchise, you need to be using social media. Its raising popularity is undeniable. Moreover, with millions of people now using one or more various sites, the opportunities to increase the success of your car wash are endless. This type of media applies to every demographic: men, women, baby boomers, teenagers, retirees, working professionals, and everyone in between. Listed below are some of the reasons why you should implement social media marketing strategies as part of your company's marketing communications.
1. Using Social Media Helps You Build Relationships and Make Connections
Imagine "Mr. Smith" has just moved to town and has no idea which car wash to choose. He makes some friends and they connect through social media. All it takes is for Mr. Smith to see a page, like the DetailXPerts Facebook page, on one of his friends' profiles. The fact that his friends took the time to approve of that specific company will entice Mr. Smith to use the same one. Social media provides an opportunity for excellent word of mouth advertising and allows you to connect to your customers on a more personal level. Getting to know your customers will ensure customer loyalty, this makes social media worth the time.
2. Expand Your Marketing Strategy
We are not saying that traditional marketing should be ignored. If these older methods have been working for your car wash company, then they should remain. But, it is there as an add-on to your existing marketing strategy. Customers appreciate keeping up to date on your latest information, promotions, services, special offers and news. Social media is direct, current, affordable and easily available. It is highly beneficial to learn some of the tips and tricks to most effectively reach your clients through social media.
3. Keep Up With Competition
Let's face it, even if you don't like the idea of social media, on average, 90% of your competitors do. This gives them the leg up in marketing their pricing structures, services and promotions. Customers want to keep up to date on the latest trends and information from your car wash company. If they are unable to do so with you, they are more likely to choose a competitor who will offer this service to them.
4. Take Part in Your Community
Customers value a company that is an active member of the community. The easiest way for you to show your community support and involvement is through social media. Take the time to share community events, talk about what your car wash company is doing in your town, advertise fundraising events and connect with other local companies. Remember, small business are at the core of every town, and you are no exception.
5. Increase Sales with Minimal Financial Output
When comparing the cost of advertising on social media to other more traditional methods, it is easily visible that it is one of the most affordable options for your car wash company. Many social media sites allow you to place a cap on the daily limit you would like to spend and also allow you to track the number of followers and clients you earn in your efforts.
Conclusion
Above all, social media is, without a doubt, one of the most important aspects of marketing in today's society.
To keep up to date on the latest car wash industry trends, please take a look at the DetailXPerts blog for further helpful articles to ensure your success.
Enjoyed this post? Sign up for our newsletter to receive more valuable business and franchise info, ideas, and extras!