Detailing Business: Where to Find Car Enthusiasts Paying Top Detailing Price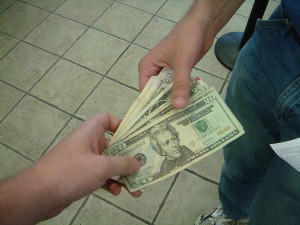 You will be surprised how much some people are willing to pay to get their classic cars detailed. They not only pay crazy money for detailing, they do it way more often and for way more services than the regular customer. Yet, if you have the privilege of seeing some of these classy beauties up close, you will understand why their owners would only entrust these limited edition "works of art" to detailing business they know will do the job and pay top detailing prices too.
Although vintage cars are a dwindling breed, their car enthusiasts are strong in numbers. In the North-West region alone, it is estimated that there close to a quarter of a million car collectors, belonging to over 1,400 car clubs. The region hosts as many as 165 car shows a month during peak seasons.
An obvious starting point for finding car enthusiasts will be to search for vintage car clubs in the area that you are most interested in.
These watering holes are a great way for their owners to host activities, exhibitions and events, and for members to mingle and exchange notes on a wide range of topics from how to maintain their cars in mint condition to major restoration work and everything else in between.
The next stop to find these auto collectors would be car shows and exhibitions.
No matter which state you are in, these kinds of shows are hosted in all states throughout the year. Their main purpose may be to: raise money for charities, for auctions and/or swaps, or simply to showcase these classics. It is common to have competitions at these shows for the best in show, most elegant, for best paint and finish, best design, etc . Owners who are participating take great pride in showing off their vintage wares and are thus willing to pay top dollars to get them prepped for the job.
Classic car clubs and car shows aside,
there are also businesses which specialize in renting out these vintages for special occasions
or purposes such as weddings, motion picture and TV production companies, magazines and music videos. Such companies will probably have a fleet of cars which they will need to maintain in immaculate condition, ever ready for renting out to their clients.
Another place, these car enthusiasts like to hang out are in auto enthusiast websites,
wherein like-minded individuals gather virtually to ask questions, exchange knowledge, get to know other hobbyists and the latest happenings and trends in that circle via forums. Some of these forums are more active than others. So, take the time to filter down to the ones that are buzzing with discussion threads. Join them wherever you can, make helpful contributions and let your services be known at each opportune time.
If you own a detailing business, apart from your main income streams, there are other ways to grow your income sources. Yes, add-on services offering but also – why not reach out to select auto niches such as vintage car owners, who understand about paying top dollars for the upkeep of their prized possessions.
For the latest updates, follow us on twitter @detailxperts.
Enjoyed this post? Sign up for our newsletter to receive more valuable business and franchise info, ideas, and extras!