Mobile Car Wash and Detailing Equipment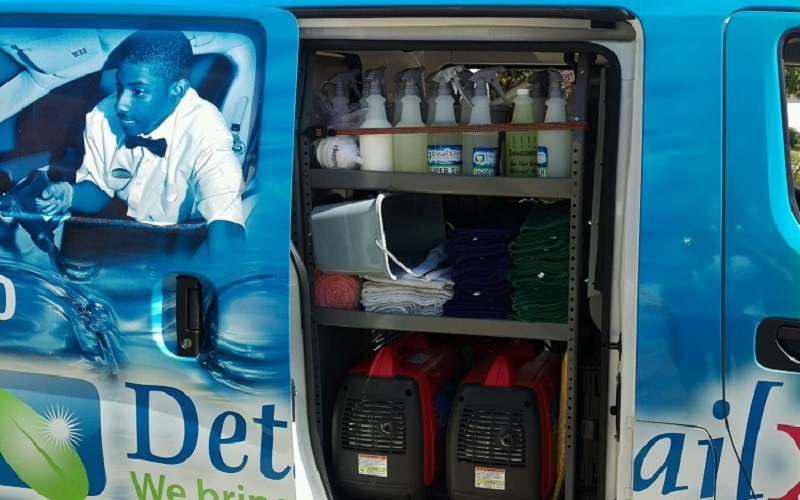 In terms of convenience, we are indeed fortunate to be living in the 21st century. For the car wash and detailing business there are huge benefits, too. Overall, equipment, gadgets, and tools nowadays are oftentimes smaller and lighter. At the same time, they pack a lot more power when it comes to delivering results. Those are big pluses when you have a mobile car care business. Your clients' vehicles can have a complete auto spa pampering without leaving the comfort of their homes or wherever they need to be. To deliver them upscale results, you need to get just the right mobile car care equipment and supplies.
Competence, compactness and transportability are important features to have in your mobile car care equipment. There are three must-have pieces for your mobile auto detailing business.
Top 3 Must-Have Mobile Car Care Equipment Items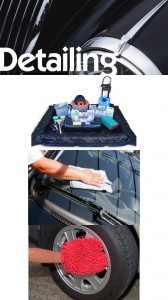 1. Pressure Washer
The pressure washer is the first must-have piece of equipment for your mobile car care business. It is the ideal mobile car care equipment to start off with given the constraints of time, water, and space. A pressure washer or power washer is great, because it is very handy and gets rid of larger pieces of dirt and debris quickly. More so, it does it by using a minimal amount of water. The power for the job comes from its high pressure (300 – 1500 psi levels) water stream.
Despite the power it exudes, it is not dangerous to the paint or protective finishing of the car. The relatively small volume of water it uses means its runoff is equally small. Also, it is quick and easy to use. To top it off, you can easily get one from your local hardware store at reasonable prices.
2. Steam Cleaner
The steam cleaner is another must-have piece of mobile car care equipment. When it comes to the exterior or interior cleaning of vehicles, you have to seriously consider getting one. They use high heat and very little water to get the work done in a lot less time than conventional techniques do.
The steam cleaner's high temperature makes the extraction of tough dirt, grease and grime on the outside much easier. Then, for the inside, it will also effectively remove mold, mildew, and fungus while killing off viruses and bacteria that are invisible to the naked eye. Because of the heat and high disinfecting qualities, the vehicle interior gets clean and sanitized without the use of harmful chemicals. Naturally, they leave an indoor air quality that's second to none.
By offering consumers better professional detailing services options like steam cleaning, you are inherently putting their well-being at the core of your service offerings. So, ready to get your steam cleaner? Then check out these top 5 car steamers to make a well-informed choice.
3. Buffers and Polishers
Buffers and polishers are also must-have pieces of mobile car care equipment. When all the cleaning is done, you want your customer's vehicle to have that signature slick finish of a well-detailed auto. For that, you will have to get a stock of products that enhance its paint surface. At this front, no two vehicles have the same surface DNA and needs. Thus, you will have to be well stocked with glazes, swirl mark removers, cleaners, scratch removers, rubbing compounds, etc. to cater to the widest variety of needs as possible. The aim here is to specifically address each situation and prevent the incidental removal of layers of the paint or clear coat by using the least abrasive product.
A Mobile Car Care's Difference
A mobile detailing business is different from a regular car wash. You have to be always ready to mobilize your tools and mobile car care equipment to where your customers are. They are paying you for this convenience. Simultaneously, you want to invest in equipment and tools that deliver optimal results while being practical for you to cart around.
As an entrepreneur of the 21st century, you have lots of mobile auto detailing equipment options that provide smarter and far reaching solutions. So, make sure you do the homework and make better choices for your customer and your business.
Ready to start your own car wash business with DetailXPerts? Call us at 877-317-9737 to get more information! Better yet, sign up for our newsletter to receive more valuable business and franchise info, ideas, and extras!