How Office Support Services Help You Focus on Your Car Wash Franchise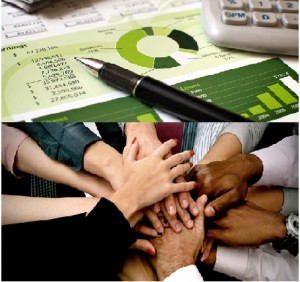 When operating a car wash franchise, a number of new business owners make the mistake of attempting to tackle every aspect of their franchise. This leaves a car wash business owner feeling drained, overworked and unfocused. It is imperative that some activities be delegated in order to allow a franchise owner to focus on actually running the business. Let's take a look at some of the simple office support services that can be passed on to an employee, volunteer, other professional or even a piece of technology.
Delegating Office Support
Appointment Setting: This is an extraordinarily time consuming process when we consider how many ways consumers are able to make appointments. Making up an appointment schedule usually requires checking phone messages, answering calls, using your website, checking your social media messages, e-mails and so on. Delegating this task to a personal assistant or administrative professional can free up valuable time and energy. Smart phone are also becoming a valuable all-in-one tool for office support and scheduling.
Customer Service: Although you are the face of your company, some of the customer service tasks can still be delegated to a personable and cheerful receptionist. This employee will be happy to take on small customer service tasks like serving your clients coffee while they wait for their vehicle to be finished. This will also delegate inbound calls to an initial screener. Saving the most important calls for your full attention, while she deals with smaller tasks like appointments, general inquiries and sales.
Bookkeeping and Accounting: This office service is best left to the professionals. It is completely attainable to learn how to do these things yourself, but again, your time is valuable and best spent on growing and running your company. By delegating a bookkeeper to tend to the organization of all financial paperwork for your car wash franchise, you are able to simplify this task for yourself by simply ensuring that you save all paperwork in a designated location. Using a registered accountant also gives you peace of mind. Taxation laws are continually changing and it can be a costly error to not be up to date on all the latest business finance laws when doing your own accounting.
Online Marketing: When it comes to maintaining social media pages, managing newsletters, and creating ads. There are plenty of affordable alternatives via the internet. Many successful companies are now using online personal assistants to maintain their online presence. These freelancers are extremely affordable and using online conferencing and video chat software, you can interact with your personal assistant as though they were there in the room.
Even though all of these responsibilities are an important part of your car wash franchise, it is important to be able to focus, as a business owner, on the growth and success of the company. A great business owner knows how to micromanage and delegate important, but time consuming, tasks.
Enjoyed this post? Sign up for our newsletter to receive more valuable business and franchise info, ideas, and extras!