Before You Start Your Car Wash Construction Process
At the pre-car wash construction phase, make sure you create a plan that indicates all the essential elements to take on board to keep your bottlenecks at bay and their timelines to help keep you focused and pro-actively engaged in reaching your goals on time and on budget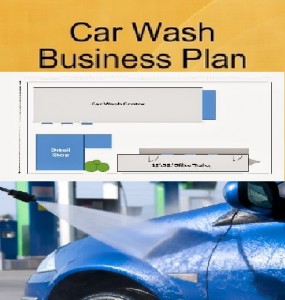 Being your own boss in our techno-centric 21st Century maybe a cinch but before you plunge into your car wash construction, here are a few essentials to take on board to keep your bottlenecks at bay. You need to be a few steps ahead of prospective contingencies even at the pre-car wash construction phase to assure the entire project runs like a well-oiled machine.
Seek Out The Help Of Business Mentors
It is often reported that half of all businesses fail within their first 5 years of formation. Those who start businesses usually go in with high hopes, which cloud their awareness of the pitfalls that can arise. Yet nowadays, you can just as easily connect with business mentors who know the industry inside out, for their business and financial practical tips and advice.
Create A Solid Business Plan
Another pre-car wash construction must is having a business plan. Think of it as your business pilot but on paper. Although it may seem straightforward to pull off, you will be in for a surprise when you deliberate over the details of each of its sections.
Site Selection And Approvals
Next on your to do list is site selection and zoning and other approvals. Once you have found your ideal spot for your car wash, you will need to develop and plan its preliminary site and floor plans with a certified architect, who has experience with similar projects. Another key person involved at this stage is a civil engineer to liaise with your equipment supplier; to analyze the site to fit in with your needs and to plan out the resources that will be required for the project. These include the all important appraisals and environmental surveys that need to be conducted and approved.
Funding Of Your Car Wash Construction
Once the approvals are finalized, you will then have to concentrate on sorting out the down payments, the paperwork, and the approval for the relevant loans for your business. This might be the funding for your site purchase and construction work; for purchase of your equipment and tools; to market and promote your brand and services; or for your working capital.
Select Your Car Wash Construction Contractor
When it comes to selecting your construction contractor, invite at least three separate contracting firms to bid. As the scale of the work includes excavation, framing, concrete, electrical, plumbing and finishing, you want to pick the contractor who will be able to synchronize well within your set schedules and budgets.
Whatever that is agreed upon such as; responsibilities, penalties for delayed deliveries, rewards for early deliveries, insurance coverage, all should be drawn up in a contract to be signed by both parties.
There are many key milestones to deal with well before you get to your car wash construction phase. Make sure you create a plan that indicates all the essential elements and their timelines to help keep you focused and pro-actively engaged in reaching your goals on time and on budget.
Enjoyed this post? Sign up for our newsletter to receive more valuable business and franchise info, ideas, and extras!