SMS Promotions for Better Car Wash Marketing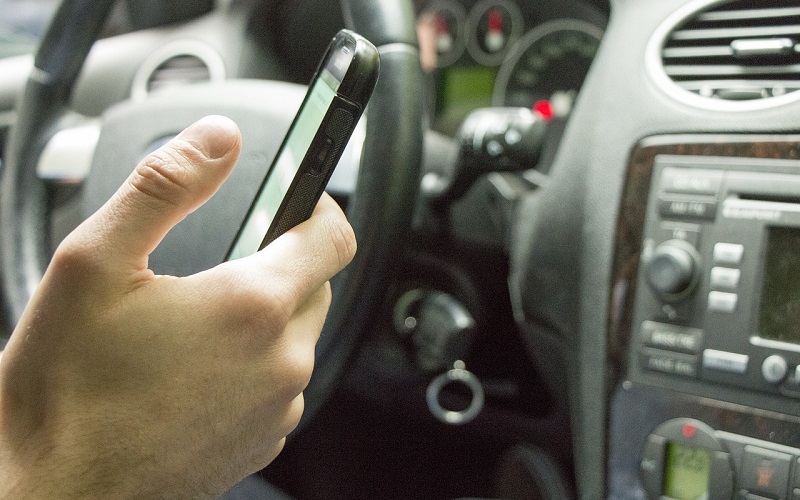 You can't help it – your mind just buzzes with some joy when your mobile phone alerts you to incoming messages, be they sms promotions or not. We are social beings and need to feel connected. Their wide appeal is phenomenal. The over 4 billion text messages we transmit every day proves it.
How SMS Promotions Work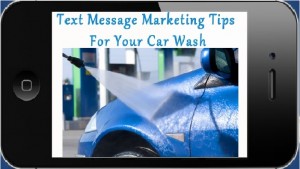 The technique involves sending out concise 160 character messages to all those who have opted into your sms promotions and campaigns. If used correctly, this is a non-intrusive and immediate way to inform your target and prospective clients about your specials.
You need to be mindful that the general public is wary of text spammers. They will not be willing to disclose their cell phone numbers unless they perceive the reasons to do so as legitimate. Nonetheless, there are different ways – direct or indirect – you can use to promote your campaigns.
The first approach is to directly invite interested viewers to request an opt-in to your sms promotions. They can do it by texting what is essentially a special "short code" back to you. Upon receipt of their request, you add them to your subscriber database. When you next run your car wash mobile texting campaigns, text messages will automatically go out to alert them via their cell phones.
The next approach is indirect. It involves listing your car wash marketing campaigns with a service provider. For example, one such provider may be 8Coupons. Should their registered users be looking for similar deals that you offer in their vicinity, they have the option to send your promo details.
The other option is to publicize a specific "short code". Dialers can use it to call in. Thus, they can access all your current text marketing car wash offers at their free will.
Types of Car Wash SMS Promotions
Run your sms promotions alongside the traditional marketing channles you use. These can be print, radio, or multimedia advertising approaches for your car wash promotions, offers, savings, slow day specials, or freebies. Publicize your "short code" on your marketing materials, website and social media sites. Your marketing programs should have a variety and include PR focused auto tips, Thank you notes, and photos of events you are hosting or hosted.
You want to get the word out about your campaigns to your first line subscribers and hopefully, they will drum up interest by passing your messages to their circle of family and friends. It is not about the quick sale, it should be more about building bonds and serving needs.
Useful Guidelines
Bear in mind a few ethical reminders. Firstly, be above board and transparent with your mobile marketing plans. Allow your subscribers the option to unsubscribe at any point they wish to. They have given you the permission, so vice versa you have to give them the same rights when they no longer want to receive your texts.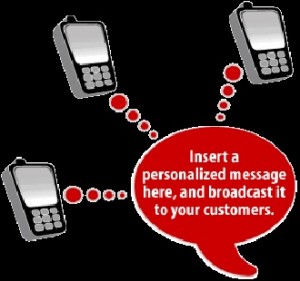 Your subscribers may have to pay for the text messages they receive from you. So, avoid service providers who use spammers or automated dialers. Additionally, do not bombard them with marketing overkill. Instead, be selective about what you text about and keep it to a reasonable number per month, a maximum of 6.
If there are complaints about your sms promotions being spam, the carrier can decide to cut off your sms promotions from going through. To add salt to the wound, you too may be landed with stiff penalties.
Yes, this is a terrific marketing channel to help get the word out about your brand and its marketing campaigns. However, use it wisely.
Isn't it amazing how this approach is a win-win?! It is inexpensive, optimizes on your audience limited attention spans, and is an almost guaranteed read. Remember, respectfully engage with your subscribers to build long-term relationships. Thus, you also make sure to avoid overloading them to the point where they cringe and end up reporting your heavy-handed tactics.
Enjoyed this post? Sign up for our newsletter to receive more valuable business and franchise info, ideas, and extras!