An Overview of 2013 For DetailXPerts
This year, DetailXPerts; the world's first eco-friendly car steam cleaning car wash franchise, strives to build a strong relationship with its newsletter subscribers and corporate website visitors

This year, DetailXPerts, the world's first eco-friendly car steam cleaning car wash franchise, continues to raise the bar for premium car care. Eleven years after the idea for steam-powered car wash was conceived by Emmanuel Williams, DetailXPerts now ranks among some of the world's most environmentally-sound businesses. We provide our customers with unparalleled quality in services, our franchisees with excellent entrepreneurial opportunities, and our stakeholders with hope for sustainable business.
Franchise growth
Our franchise has gone to foreign shores, as the world-class services DetailXPerts is now made available in Abu Dhabi and Dubai in the United Arab Emirates. With these new flagship operations in the Middle East, we hope to spread the vision of DetailXPerts to continually lower water consumption while preventing water pollution across the globe, especially in countries where water is a rare and precious resource.
If you want to carve your own path towards financial freedom and environmental stewardship, DetailXPerts offers one of the most attractive business options you can take. Our current franchise owners are now our close partners in spreading the word about environmentally-responsible cost-effective car care solutions that truly deliver outstanding results.
With a variety of business models for car wash franchise, you can now pick the course of action that best suits your needs and the needs of your target market. We take pride in sharing knowledge and technology with our franchisees to enable them to undertake any kind of detailing job. A client can bring in a dirt bike, a vintage car, and a brand-new boat for detailing, and DetailXPerts will deliver the best possible quality clean for all three all the same time.
Building Relationship
DetailXPerts also strives to build a strong relationship with its newsletter subscribers and corporate website visitors. The website has been revamped to sport a new and refreshing look that is designed to give site visitors a better experience reading the DetailXPerts story online.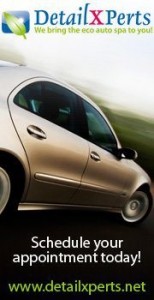 Now more than ever, it's easier for first-time site visitors to navigate the ins and outs of the website and to look up the information they need in the shortest time possible. If you need details on how to become a franchisee, just browse our franchise pages to know more about how you can become part of the growing DetailXPerts family. If you have any question regarding any of our services, just hit the 'Contact Us' button and we promise to get back to you as soon as possible.
Finally, we have also strengthened and enriched our blog site to cater to an ever wider array of vehicle care concerns. From proper pre-storage detailing to boat gelcoat application, we are ready to help our readers become accomplished do-it-yourself detailers. We understand that they are our partners in ensuring that every vehicle and vessel runs at peak performance and looks just as good as on the day it was bought.
Enjoyed this post? Sign up for our newsletter to receive more valuable business and franchise info, ideas, and extras!