Mobile Businesses and Car Wash Trends
Ordering pizza or even the occasional grocery deliveries via a quick phone call is ordinary nowadays. Wouldn't it be awesome if we could do the same with pet grooming or car wash or even hair-styling services? No traffic jam to contend with and no long waiting lines. Additionally, you get more time to get on … Continue reading "Mobile Businesses and Car Wash Trends"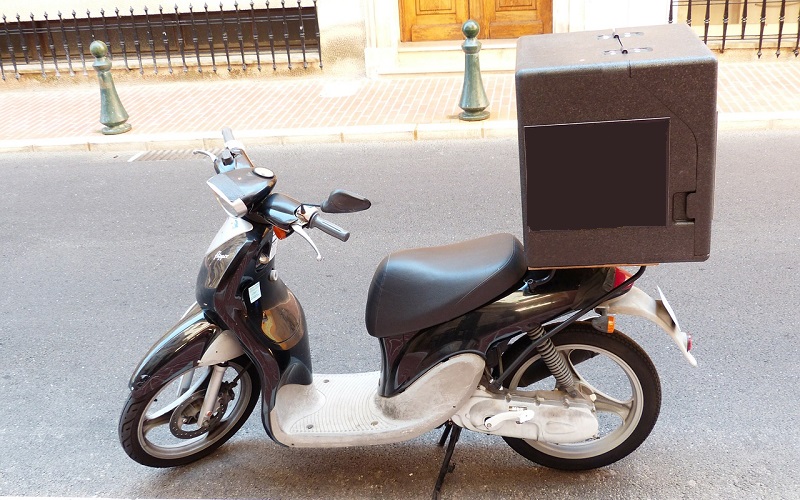 Ordering pizza or even the occasional grocery deliveries via a quick phone call is ordinary nowadays. Wouldn't it be awesome if we could do the same with pet grooming or car wash or even hair-styling services? No traffic jam to contend with and no long waiting lines. Additionally, you get more time to get on and check off your "to do" list. That sounds like the ideal arrangement for a lot of busy moms and dads, professionals, and other busy folks in general. And this is exactly what mobile businesses are here to cater to.
The Mobile Businesses Niche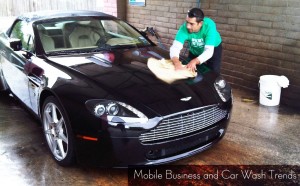 Moreover, that plays right into today's consumers' increasing mentality for anytime, anywhere – self-customized work, play, shopping, and lifestyle experience. When the recession hit, everyone's pockets were squeezed, opportunities in the traditional market space shrunk and, unfortunately, many people got laid off. The economy came to a screeching halt because fewer people were spending. If there was spending, it tended to be for essentials.
When squeezed into a corner and with very little to no sign of hope in sight, the enterprising had to break with the old convention of waiting to be employed. Instead, they set about creating opportunities and jobs for themselves by thinking out of the box.
That resulted in the birthing of a long string of mobile businesses such as food trucks, pet groomers, day spas, mobile detailing, and car repair service. Also, you have mobile merchandisers selling items ranging from sundries to second-hand records and even mobile showrooms making for an eye-opening and refreshing consumer experience.
Mobile businesses are fulfilling niches that regular brick and mortar establishments are just not able to. When done right, the one-on-one customer connection and experience is just that much more personal. The economic tightening squeezed out some pretty impressive mobile business milestones.
Conserve – Optimize – Sustain
The recession meant more competition for a shrunken market for all businesses, including car wash outlets. Also, it translated into less resources for consumers to meet their demands. As a result, everyone had to learn to do more with less. The trend in the car wash industry was for everyone to optimize on systems, equipment, and labor resources. At the same time, industry players had to come up with more novel and "stand out" ways to sell their products and services.
Fortunately, car owners were hanging on to their vehicles 4 to 5 months longer than usual before changing or upgrading. Hence, car cleaning and maintenance became even more of a priority. Nevertheless, they too are keen on getting more "bang for their buck" for those services.
Best Time to Be Eco-Friendly
Not many would associate the recession as the perfect time to become more eco-friendly. However, look at it from the perspective of the conservation and optimization of resources in order to sustain growth or just plain survivability. You will then have the traits of what to be eco-friendly is all about.
If you happen to have a green car wash and/or detailing mobile business, you have a lot going if you do it right. Even the Environmental Protection Agency (EPA) encourages consumers to opt for commercial car washes in a concerted effort to conserve water.
With mobile businesses, it is a win-win. They save time and costs for the customer. On the other hand, the mobile detailing business owner creates a new income stream for their enterprise in what is perceived as a resilient and cool way. Not to mention the rapid technological advancements that have resulted in equipment becoming smaller, transportable, eco-friendly, and more impactful.
DetailXPerts follows the car wash trends closely. We know that keeping a finger on the pulse of customers' needs is imperative to growing and sustaining a healthy and successful business. At the same time, our detailing business flexibility allows our franchise owners to scale up with their own pace. Read more about our car franchise opportunity to find out a smarter way to start or grow your car wash business sustainably and profitably in the 21st century.
Enjoyed this post? Sign up for our newsletter to receive more valuable business and franchise info, ideas, and extras!