How Value-Added Services Increase Your Car Wash Revenue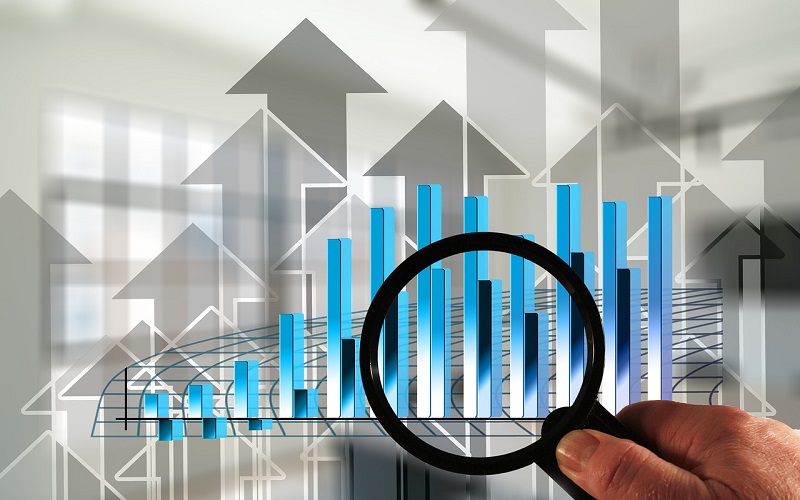 Giving great value to every car wash service is a tricky thing to do. You might think that chopping a few dollars off the cost might be enough to give your customers the value that they want. Yet, more often than not, value has more to do with non-monetary benefits. Add-on services go beyond merely offering price discounts and freebies. You need to give your car wash customers the complete experience by enhancing your value-added services. Provide them with great services, great price, and great value, all dolled up with pretty ribbons, and you will win their loyalty.
How to Use Value-Added Services
It is understandable that you want to offer a genuinely attractive service package. If so, think of innovative ways to catch your target customer's attention. Take a look at these suggestions on how you can improve your value-added services to put an entirely different spin on your business philosophy.
Assess Your Current List of Value-Added Services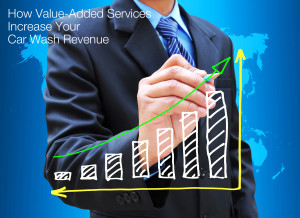 The first step to offering better value for your customer's money is to take stock of how you're doing this right now. Are you putting efforts to make your car wash services worth every penny that your clients pay? Or are you content to rake in the profits now, without a thought as to your company's sustainability and competitiveness in the future?
Revisit your business plan. See how it can be tweaked to offer more value for every dollar. You have probably already done something to offer higher value to your customers. However, if you haven't been successful so far, there's definitely something wrong with your approach. You need to find out what it is and correct course.
Value-added services will differentiate your car wash facility from all the rest. They may even convince your customers to pony up the extra dollars to do business with you instead of the others. It's all a matter of positioning yourself in the market. Make it so that your customers will appreciate the added value over the added cost, if any. It might seem contradictory at first, but watch how well it works.
Create a Second-Tier of Value for Every Service
You want customers to realize that by doing business with you they get more than what they actually pay for. It may be a chance to win a free Presidential Detailing package. Or, the opportunity to try your newest clay bar product for free. Either way, your customers want to experience that extra exclusivity and special treatment that they don't usually get at other car wash facilities.
Build your brand as one that delivers on all its promises, and then some. Don't be content to simply earn profits today. Pave the way for more revenue in the future. While waiting for their car wax to dry, for example, you can train your professional detailers to suggest certain products that the customer can use for DIY detailing at home to protect the finish. Or perhaps your detailer can already point out extra services that will need to be done on their next visit, such as tire detailing and headlight cleaning.
Use every opportunity to up-sell your car wash and talk about why you're the best. But, of course, you want your detailers to do this tactfully and tastefully. You don't want to push your customers too far with hard-selling speeches and canned suggestions. Be casual, polite, and courteous. Cleverly lead them onto the path where they can place more orders and schedule more appointments with you.
Think About Your Bottom Line
What is it that you want your company to achieve? This is your bottom line, that one-sentence philosophy that encapsulates everything you wish your company to accomplish.
You want to deliver top-rated services at the most reasonable prices in the most efficient way possible. Or perhaps save the environment and do your share in water resource preservation. You want to empower car owners to take better care of their vehicles, with the occasional assistance of professional detailers who can point them towards the right direction.
All these things will help you know how you can craft value-added services into your car detailing packages. Keep looking for new ways to approach your customers so that they will love to do business with you, over and over in the years to come.
Enjoyed this post? Sign up for our newsletter to receive more valuable business and franchise info, ideas, and extras!