5 Challenges to Building a Franchise System
Like any business endeavor, a franchise system, however solid its foundation may seem to be, is not invulnerable to challenges. It can be affected by issues that arise from the system itself or from franchisor- franchisee relationship.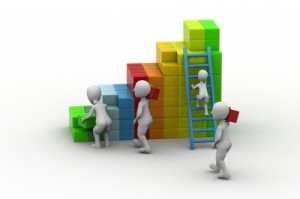 Like any business endeavor, a franchise system, however solid its foundation may seem to be, is not invulnerable to challenges. It can be affected by issues that arise from the system itself or from franchisor- franchisee relationship.
Just what are these issues and how can franchisors like you deal with them? We've done our research and made a list below.
What Challenges does a Franchise System Face?
1. Having adequate funds
Fearlessness is a characteristic that best describes franchisors. They are not afraid of testing new products and systems that would otherwise faze individuals lacking in entrepreneurial abilities. However, this quality can also work against them. Sometimes, in their boldness and fierceness, they overlook the fact that the first few years of starting a franchise system require adequate funds.
Upon startup, a franchisor will invest in infrastructure, equipment, manpower and various aspects of operations. Having a limited capital is one sure way of stalling his growing enterprise. He must also be aware that his new franchise system will not generate an immediate return of investment. According to Kim Ellis, MSA Worldwide senior consultant, a franchisor must be able to self-fund his endeavor until it reaches the point of self-sustainability.
2. Building a solid infrastructure
A solid infrastructure is what differentiates a successful franchise system from one that merely thrives. An able franchisor knows that the profitability of his system lies in the strength of its organization, procedures and support. He must start with a good business plan and analyze all angles of his enterprise (marketing, operations, etc). He must invest for the preparation of his workforce, from the training staff to the administrative officers as well as for the acquisition of the latest technology. Only when his infrastructure is solid enough will he be able to attract and sustain good franchisees.
3. Building a solid brand
Building a solid brand goes beyond composing catchy jingles, creating trendy packaging or developing flashy ads. A solid brand creates relationships – it tells your customers who you are and what your product stands for. Build a trustworthy reputation and you will have loyal customers for a long time.
Your car wash business, for example, will develop a solid brand if you ensure superior service and encourage honesty and politeness among your employees. Through years of providing nothing but the best of services, customers will seek you out and recognize your logo wherever they are.
4. Identifying ideal franchisees
Now comes the big question – who should a franchisor like you award franchises to? What qualifications should you look for?
Sadly, this is what some franchisors tend to overlook. They give franchisees to family and friends who lack the desired qualifications. They allow moneyed people in regardless of experience and abilities.
Yes, an individual who has enough money to buy a franchise is a factor, but it should not be based on that alone. Ideal franchise units need individuals who can manage all aspects of the business yet still be able to conform to the franchise agreement. They should be smart, have positive working attitudes, integrity and strength of character. They should be able to run the franchise with minimum supervision, hire and train staff according to the franchisor's standards, and so on.
5. Building rapport with franchisees
Identifying ideal franchisees may be the key to success but developing a good relationship with them is what ensures that success to continue. Treat them well, do not break promises and provide good franchisee support from set up to growth.
Take for example a car wash business. A good car wash franchisor treats his franchisees like an extended part of his family. He checks on them often and offers his assistance where needed. He sends trained staff not to spy on the franchisee but to coach new hires and provide tips for higher revenues.
Knowing the difficulties that franchisors face is necessary to ensure the success of any business. This will help entrepreneurs understand that the success of their businesses lies in having enough funds, building a solid infrastructure and brand, identifying and building rapport with ideal franchisees.
You can learn more about an efficient franchise system by consulting franchisors and experienced people who have already established highly profitable businesses.
Enjoyed this post? Sign up for our newsletter to receive more valuable business and franchise info, ideas, and extras!