Car Wash Marketing and Pricing Strategies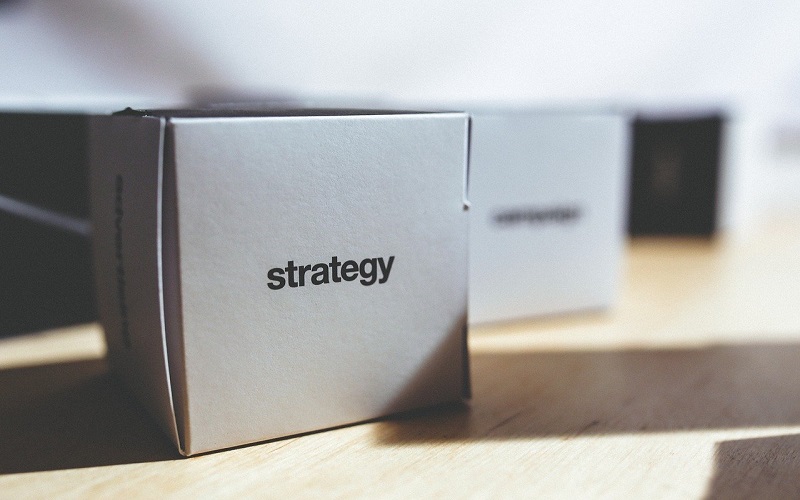 With more than 100,000 car washes across the nation, how can a startup like you be noticed and eventually succeed? The key, as experts say,  lies in your ability to develop and implement effective car wash marketing and pricing strategies.
Basic Marketing and Pricing Strategies for Car Wash Businesses
Marketing Strategies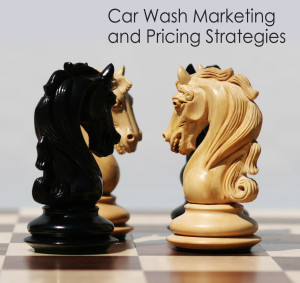 Contrary to what others believe, car wash marketing starts even before you set up your business. The tools and strategies that you will need should be carefully outlined in your car wash business plan. This will serve as your guide as you operate your car wash.
The question is, what car wash marketing strategies should you use to ensure success? We have listed a few highly effective practices that will mean all the difference in putting your car wash on the map!
1. Cross Promotional Tactics
A cross promotion is an innovative way to attract new customers to your car wash. Simply put, it is promoting your business with the help of an established local business. Convenience stores, diners or gas stations are good choices, because they already have existing customer bases. Check them out and make a deal with their owners. Maybe you can give them free car washes (for a definite period) in exchange for handing out your fliers to their customers.
2. Signage
If you think that a signage is just a board that shows your business name and logo, think again. Remember that your kind of customers are in their vehicles, driving their kids to school, driving to or from work, or simply going out with friends. A faded, decrepit car wash signage will not even gain a glimpse from them. However, a vibrant one would. Yes, updating your signage may cost you some cash (quality ones are more expensive), but if you think of all the potential customers it may bring, then, that cost is more than justifiable.
3. Campaigns
A campaign is a series of activities geared to influence a particular result. Perhaps, support a noble cause within your town. A campaign against littering, drainage, or insecurity may get you a great turn out in your car wash. Associating your business and brand with a good cause will impress potential customers and win their loyalty.
4. Fundraising Events
Have a weekend of car washing dedicated to raising funds for a good cause. It could be for an employee's scholarship, health bill, or general outlook of your neighborhood. Customers will relate your business to good human ethics and not one based on pure profit making ventures.
5. Free Washes
The best things in life are free, right? This will give recognition to your business. Have it scheduled like once every quarter or incorporate it with the theme of a "happy hour." It will be great and very engaging.
Pricing Strategies
Pricing strategies play an important role in how your service is received by the market. They affect the overall financial, marketing, and strategic objectives of the company. Pricing objectives or goals give direction to the whole pricing process. Before publishing the standards of pricing on the service you intend to provide, it is important to have an agreed working formula.
Listed below are various factors to consider while creating suitable marketing and pricing strategies:
1. Strategic Marketing
Within the car washing industry marketing is paramount. For your business to stand out from your competitors, you must have an effective way of marketing your service. Surely, this will require some investment in terms of both money and time.
After carefully calculating the marketing investment you need to make as well as your running costs, the end price may begin to take shape.
2. The Service You Want to Provide
Will your business provide full detailing services or just general car washing? Such details will affect your marketing and pricing strategies. Therefore, you need to lay them out in your plan early on.
3. External Factors
These include, but are not limited to the competitors you run against and the town or county policies you need to abide by. For example, you need to take into consideration any wastewater or pollution laws that apply to your business when you formulate your marketing and pricing strategies.
4. Variable Costs
Unlike fixed costs, which do not change with the amount of products or services a business produces, variable costs do. Therefore, their calculation can sometimes be tricky. Leave a reasonable margin that will cater for them.
5. Strengths and Weaknesses
The final step before setting up your car wash business's marketing and pricing strategies is having a clear and objective understanding of its strengths and weaknesses. These differ from the opportunities and threats coming from the external market conditions. More specifically, they refer to your business's internal capabilities and weak spots. However, being the owner and having a vested interest makes staying objective more difficult. Therefore, do not hesitate to consult with a business strategist or a friend who already has a successful business.
Car wash marketing and pricing strategies are important and you should definitely consider them while setting up your business. It's always good to implement them yourself in order to have a better understanding and feel of the services you're offering. Unless you can put a piece of YOU into the equation, you will never make it to the top.
Would you like to learn more about this topic? Then, we encourage you to visit our detail business marketing and sales page to see how DetailXPerts supports its franchise owners with their marketing and pricing strategies.
Enjoyed this post? Sign up for our newsletter to receive more valuable business and franchise info, ideas, and extras!