Why Social Media Is a Tool for Success for Your Car Wash Business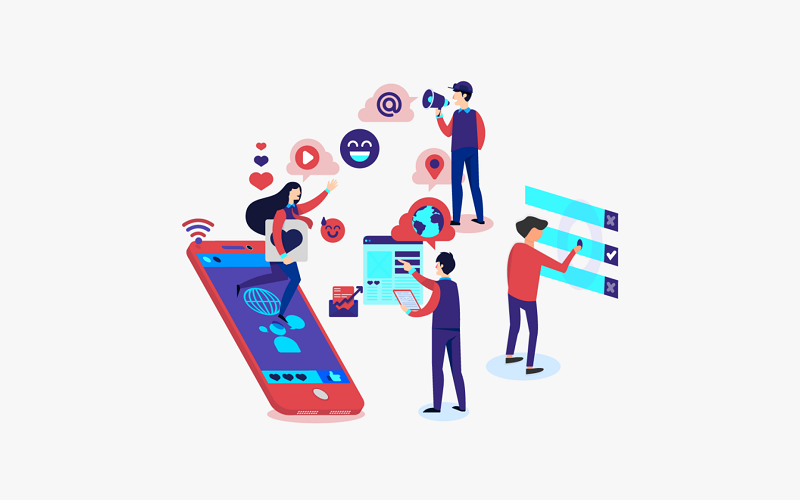 You have heard it not once, twice or thrice – why social media is important, how it manages to improve page rankings and its other benefits proliferate in the World Wide Web. This makes you wonder, a car wash owner, if social media can indeed work its wonders even on a small business like yours. Is it an effective tool for success or just an added expense that may affect your budget?
Why Social Media Works for the New Generation
There was a time when gigantic billboards, glossy magazine covers, crisp newspapers, TV screens and radio voice-overs were the only tools to catch the public's attention. Yes, some of these ads still work, but due to the hefty price tags of these promotions, mobile lifestyle of the modern generation plus the advantage of reaching a wider audience, businesses all over the world now resort to social media.
But that is not all – here are more reasons why social media is a useful and effective tool for your car wash business.
1. It Brings You Closer to Your Customers
Facebook, Twitter, Instagram, Pinterest and other social media give you the opportunity to get acquainted and interact with your customers faster and more effectively. In those sites you can learn about what they value, who they trust and when their special occasions are. You can gift birthday celebrants with discount coupons or freebies that they can claim in your car wash. Congratulate couples celebrating their anniversaries or condole with those who have lost loved ones. Whatever their situation may be, your customers will value you for the effort you exert towards making them feel better.
2. It Opens Doors to Better Opportunities
Who says that only customers frequent these sites? Remember that other businesses also take advantage of cheap publicity. This is why social media has grown by leaps and bounds – like businesses can share their thoughts about specific issues, while related enterprises can offer their products and services with each other. You can do business with auto detailing supply companies, car wash tools and equipment vendors, etc. who can give you huge discounts on their products. Their pages may contain links to sites which may help augment your car wash income. For example, you might chance upon a link that leads you to a video about doing steam cleaning the proper way. That will be a new method which you may implement for the betterment of your car wash.
3. Social Media Gives You More Hiring Options
Another reason why social media is important to businesses is the low to zero charges on job postings. Think of the savings you will get from not advertising in newspapers, magazines or the radio? You simply post your job in social media sites and let thousands, even millions of people know about it. With a huge number of applicants, you can select the best among the rest.
4. It Is a Cost-effective Way to Advertise Your Promos
Facebook, Twitter, Instagram, Pinterest and like sites have become the social hangout of billions of people, many of whom own cars and use car washes on a weekly basis. You can post your latest deals and discounts which new and old customers alike might take advantage of. Imagine having a lot of clients even on a slow Sunday afternoon? Yes, social media can make your target market aware of your presence. This is why social media is a must for any business.
5. It Helps Improve the Quality of Your Business
Knowing your customer's sentiments about your car wash business gives you the chance to correct whatever mistakes your employees have made. This is also why social media is very useful for ensuring customer satisfaction. And what is the best way to know what customers think of your services than by reading their tweets or posts? Not to mention that you can address customer complaints as soon as they are made.
 6. You Are at Par with Others
And the best thing about it? Why, social media treats everyone fairly. No business is too big or too small – each car wash gets its own share of glory – as long as the owners use this valuable tool to build relationships with the people who matter – their customers.
With all these in mind, do you still wonder why social media is an effective tool for the success of your car wash?
How would you like to learn more tips about social media and other business topics? You can check our company page for marketing training and support at: https://detailxpertsfranchise.com/automotive-franchise-support/sales-marketing/. Or, better yet, why don't you become one of our franchisees so that you can benefit from our business knowledge and expertise, including social media marketing.
Enjoyed this post? Sign up for our newsletter to receive more valuable business and franchise info, ideas, and extras!