How a Strong Online Presence Can Boost Your Car Wash Sales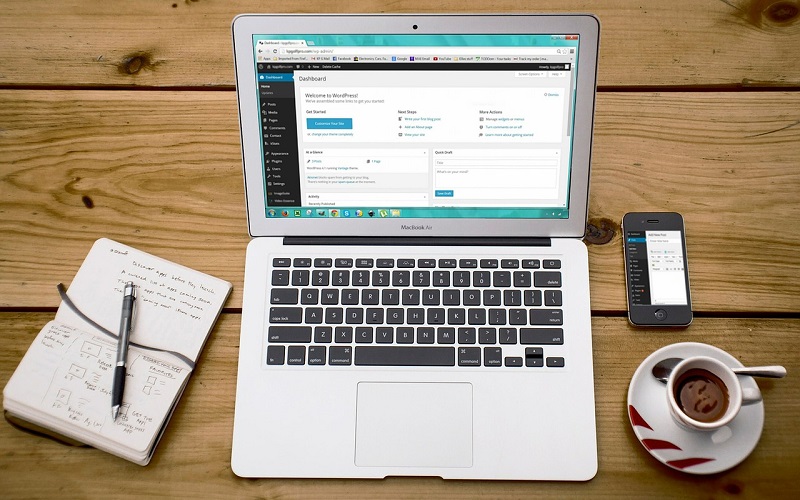 Let's get real. The internet has changed the way we do everything – from decorating our homes to the way we do business. Gone are the days when we would ask our dear neighbor about the best brand of appliances, the best store to buy merchandise from or the best car wash to have our cars cleaned. Today, we simply type what we need in Mr. Google's mighty search box and out pops the websites that talk about the products or services that we need. But which ones do we click first? Call it a fixation with the best or whatever, but we naturally choose the websites listed in the top five pages – the ones with the strongest online presence. In our minds, these websites are reliable and trustworthy sources of information that we cannot get from lower-ranked ones.
What Makes a Strong Online Presence and How Can It Boost Your Sales?
But what constitutes a strong online presence and how can it help a small business, specifically a car wash business, achieve success? You have heard about some business owners who praised the power of social media in escalating a website's online presence only to find out it never created the desired results which forced them to close shop.
Unfortunately, some entrepreneurs believe that a Facebook page alone can create a strong online presence, what with billions of daily users all over the world. Others think that a beautifully designed and fast-loading website is enough to make waves. The truth is, a strong online presence can only be achieved if you use all the most powerful features of social media sites to boost your company website and your business as a whole. Here are some of the elements that can enhance your online presence:
Company Website
Are you one of the entrepreneurs who are wary of having their own business website lest it turns out to be a big, expensive failure? Mistake, mistake – your company website is the anchor that will hold and benefit from all your social media efforts. It is the place where you can blog about the most valuable information and trends that consumers search for. It is where these customers can learn about you, your mission and vision. Finally, it is your domain that can establish you as an expert in your field, so why pass up such a great opportunity?
Facebook
With more than a billion users sharing and liking photos, videos, quotes, and status updates, not having a Facebook business page is like depriving yourself of the chance to promote your business to such a huge number of viewers. Let alone building a relationship with your target market by providing them with valuable information and answering their inquiries or complaints as well. Studies show that customers feel cared for when their concerns get immediate replies. This translates to good customer services which they may repay by being loyal to you and even recruit other customers. So, if you don't have a Facebook page yet, it is high time that you do.
Twitter
Businesses use Twitter to promote their products and announce their events, so why not ride the bandwagon, especially if that bandwagon is free? Go ahead, tweet about your coupons, answer customer complaints, announce events that are happening in your community and so on.
Video Online Presence – YouTube
Surveys show that businesses that have YouTube videos get more viewership, and yes, how right hose surveys are. Create videos of your car wash guys in action to show potential customers how great your services are. Just make sure that you optimize each video by adding the necessary keywords, tags, etc. Link them to your website and you will get more visitors who may schedule an appointment with you.
Pinterest and Instagram
Photos – you see a lot of them every single day. Why? It is because photos grab attention more than the most beautifully written prose or poetry. Share photos of the cars you have cleaned for the day, your collection of miniature cars or anything you can think of. And, as with the videos, do not forget to optimize and link to your website. Thus, you will get more readers who might turn out to be loyal customers in the future.
LinkedIn
Are you seeking for a business partner or an employee? Or maybe you need to boost your online presence for creditors? Then having an excellent profile in LinkedIn can serve you well. Post your achievements and connect to friends and their friends to enhance your profile. LinkedIn is good for reputation management and building relationships with colleagues and customers. Endorse your connections' skills, send them messages, tag them, etc. to build a trustworthy presence.
Would you like to know how DetailXPerts Franchise fares in terms of online presence? We encourage you to Google us and tell us what you found and how you like our online presence. What do you think about our business after you have Googled us?
Enjoyed this post? Sign up for our newsletter to receive more valuable business and franchise info, ideas, and extras!