Car Wash Business 101 gives you necessary information to protect your investment. It has everything you need to know – from startup and beyond.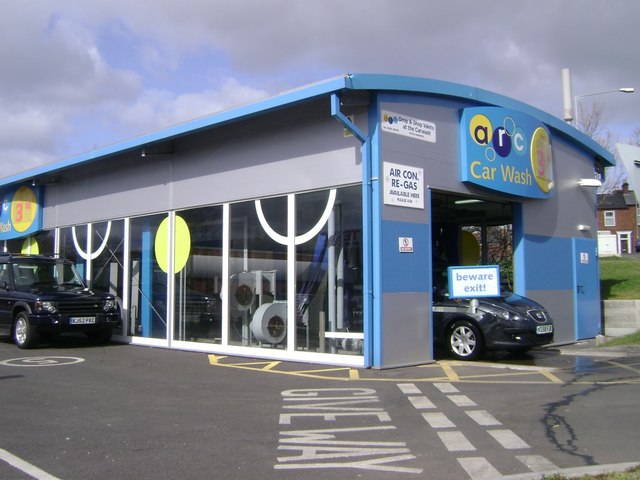 A business that offers a lucrative income, filled with fun and excitement, but without much fuss. Does that sound like a business made in heaven? No, it is a car wash business. At least, that is what most people believe. How easy can earning be when all one has to do is wait for the clinking of coins as cars enter the car wash tunnel? Or watch over car wash employees as they clean customers' cars? Unfortunately, the very people who started a car wash with such misconceptions in mind have either closed shop or are barely earning. They started with a bang and ended up with none. Why? It is because they plunged head in without arming themselves with car wash business 101.
Car Wash 101: The Beginning
Do soldiers go to war empty-handed? No, they are armed with guns, safety gear, first-aid kits and other means to protect and defend themselves. Similarly, a person like you who wish to start a car wash business must be equipped with the right kind of ammunition, in this case, information from Car Wash Business 101 to protect your investment. It has everything you need to know – from startup and beyond.
We'd like to assume that this is your first time to enter the world of business. You are full of anticipation and excitement, eager to invest your hard-earned money for setting up a car wash and detailing business, which, as you have learned from your research and validated by statistics, can offer a lucrative opportunity. Sounds good, right?
Sadly, that is precisely where some startup entrepreneurs failed – learning about how much detail shops make lured them into investing their money without first considering car wash business startup problems that may come their way. Factors like analyzing your target market and calculating the initial cost you will need from planning to realization can make or break your business. Studies show that 1 in 3 new businesses fail in the first three years and just 55% of industries dedicated to providing services survive their first four years due to their inability to deal with such problems.
But before any planning and computing, you have to make sure that a car wash business is right for you. You have to have the traits that every successful car wash owner has. There are also some must-knows for a startup car wash owner like you that will help you stand against whatever trials you might face.
Once you believe you have done enough car wash market research and consideration, it is time to choose a good location. You can choose to build a car wash from the ground up or a car wash for sale. When you find one that is accessible and visible to customers, learn about the existing local state laws for drainage, expansion, wastewater management and so on.
All set? Not just yet. You are just reaching the tip of the iceberg. Now you need to create your car wash business plan to ensure that your business is headed towards the right direction. But before you draft your plan, you must first write a SWOT analysis for your car wash. List down your strengths and weaknesses, opportunities for growth and the threats that may hamper your operations or worse, cease to operate. You can start your car wash business plan by considering the following:
These are the necessary elements of a car wash plan. These will guide you all throughout the process of starting your business. And in case you need financial loan, this plan will come in handy, because investors will base their decisions on how solid your business plan is. If you do not know how to make a plan, then maybe you should seek professional help.
Car Wash 101: Operations and Management
Next to consider are the equipment needed for a car wash and detail shop. Do you want to include steam cleaning? Which equipment do you really need? Which can you do without as a startup? Which brands can withstand constant exposure to water and temperature extremes? You can choose to buy new or used car wash equipment from manufacturers or car wash consignment dealers. In case you choose the latter, here's how it works. You also need to find reliable and trustworthy dealers of auto detailing supplies. These comprise the operations side of your business.
Of course, where there are operations, there must be someone to manage your business towards success. If you think you have what it takes to be your own boss, then do so. But if you are not too sure of your management skills, then find the right car wash manager. He will help you run the business smoothly, from employee recruiting to increasing the profitability of your car wash.
Car Wash 101: Marketing Strategies
By this time, you have already built the foundation of your business. This is when the actual action begins. Now you are all set to service customers who will pay you for your superior services. But where are they? Why are you getting just a minute fraction of what you expected to earn? How can you attract new customers? This is where the importance of an effective marketing strategy comes into play. You need to improve your brand awareness, think of ways to rise above your competitors to increase customer satisfaction and consequently build customer loyalty.
Do not be afraid to try old and new ways to gain customers. After all, they are the lifeline of your business. You can use the magic of car wash coupons, couple your services with added value or use social media sites like Facebook, Twitter and LinkedIn.
Going to such lengths as communicating with your clients through your Facebook page does pay off. Surveys show that outstanding customer service can boost revenue – and there are so many ways to please your clients as you increase your revenue.
To achieve all these, you must ensure that your car wash delivers simple and effective car wash customer service all the time. You have to train new staff and new detailers to study your customers' profile long and hard so that they will be aware of the latter's car washing or detailing needs or preferences.
Car Wash Franchise
The beauty of a car wash business is that you have more, even better options. For example, if you have a limited budget but would still like to join the auto wash industry, you can do so by buying a car wash franchise instead of owning one.
And the timing is so right – because car wash franchise is deemed as one of the best business startup option in 2015, what with the increasing number of car owners who frequent car washes for professional detailing. Not to mention that a car wash franchise can offer an entrepreneur like you with a lot of advantages.
If you buy a franchise, you do not have to do everything in this Car Wash 101 guide alone. DetailXPerts, for example, provides its franchisees with all the support and training they need from day one to completion.
Please visit our franchise blog for more details about car wash business 101, car wash franchise and other related concerns.
Enjoyed this post? Sign up for our newsletter to receive more valuable business and franchise info, ideas, and extras!