7 Reasons to Invest in Quality Car Wash Equipment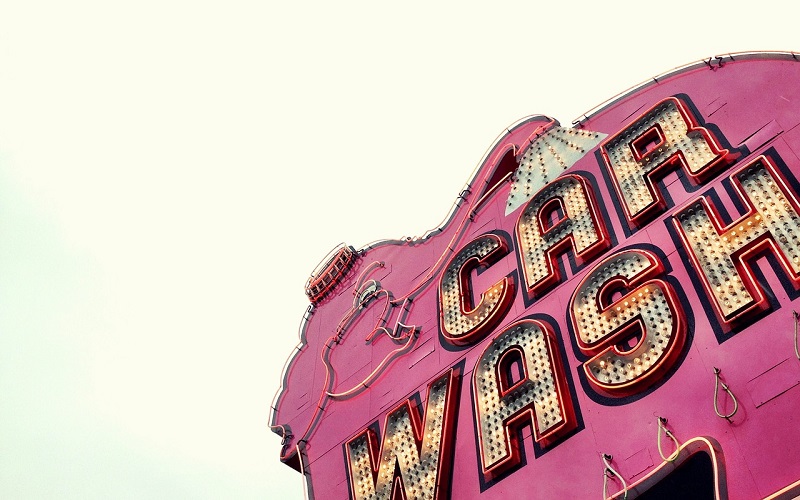 Every car wash business owner should know how important it is to invest in quality car wash equipment. Acquiring quality equipment to use in your business is an investment that you should not take lightly. While we all want to get the most for our dollar, selecting the cheapest option is not a wise strategy for business owners. Cutting corners will not only cost you more in the long run, but it can also ruin the reputation of your business.
Quality Car Wash Equipment: 7 Reasons to Invest Well
1. Quality Equipment Supports Quality Delivery
When you invest in quality equipment, your business will be better able to deliver quality service. You can be more confident that you are able to deliver great quality service to your customers, when you invest in the best quality equipment. Cheap equipment that is faulty will be more expensive over time. Additionally, they may even diminish the quality of the work that you do.
While employees are very important where the quality of service being delivered to customers is concerned, they are not solely responsible for the entire finished product. Without the use of quality equipment to do the services required within the car wash business, some jobs would be a lot more difficult for employees. Great quality equipment along with quality employees is a great combination for high quality service.
2. Quality Car Wash Equipment Produce Quality Returns
Equipment that are in a high quality condition, give high quality performance. Returns are maximized through the use of high quality machinery. Business owners will see that when they use these equipment, work is done more efficiently. This increase in efficiency will lead to profit maximization and cost cuts overtime.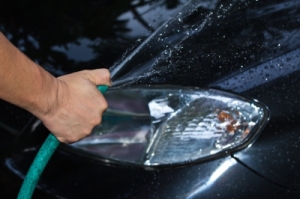 3. Higher Quality Equipment Means Longer Usage
You will get the longest and best level of usage out of equipment that are high quality. This is so because they require less maintenance over time, which reduces the amount of costs that the business has. Also, when they are high quality and well cared for, they will give the business long, quality service. The opposite would be true if you buy cheap equipment to run the business. They would not last as long, would require more upkeep, and the quality of service received from them would be low.
4. Cheaper Choices May Be More Expensive Over Time
So far this point has been mentioned throughout this blog, but it is so important that we need to speak about it on its own. Cheaper is not always better. Don't get me wrong, there are some great deals and bargains to be had sometimes. If you are lucky enough to get these deals, then by all means you should take the opportunity. What we are referring to when we say cheap, is the price along with  the low quality service that some equipment give.
Though you might be thinking of your profits and the money that you will have to spend in the short run. It is also important to look at the impact that the equipment will have on your business' operations and finances in the long run.
5. Your Equipment Choices Reflect Your Business Choices
The choices you make regarding the type of equipment that you get for your business reflect other choices that you may make for the business. So, if for example your competitors and your customers see that you buy only the lowest quality portable car washing machines and mobile car care detailing equipment, they might assume that you don't value your business enough to get quality.
6. Customers Pay Close Attention to Business Quality
Customers may also get the impression that if you do not value your business enough to invest in quality equipment, you are not very invested in providing them with quality service. They pay very close attention to the quality that a business invests in. Their perception about whether or not the business is performing at the standard that they expect strongly influences their choices. Customers may choose not to associate themselves with your business if they believe that your quality is low. This can be very damaging.
7. You Can Invest in Quality Car Wash Equipment Through Consignment
All this talk about quality might have you thinking about just how expensive everything you need will be. However, there's good news: you can invest in quality equipment through consignment. Several high quality car wash equipment can be sourced through consignment for a fraction of the cost of brand new equipment. This is a great option for car wash owners who want quality but are unable to buy all new equipment for their business. When buying through consignment, extra care should be taken to check quality levels of selected equipment.
Need More Advice About Choosing the Right Equipment?
Check out our franchise opportunity to see how you can benefit from our vast industry knowledge and advice. We will help you to choose the best quality car wash equipment for your business.
Enjoyed this post? Sign up for our newsletter to receive more valuable business and franchise info, ideas, and extras!