What Is a Laser Wash and How Profitable Is It?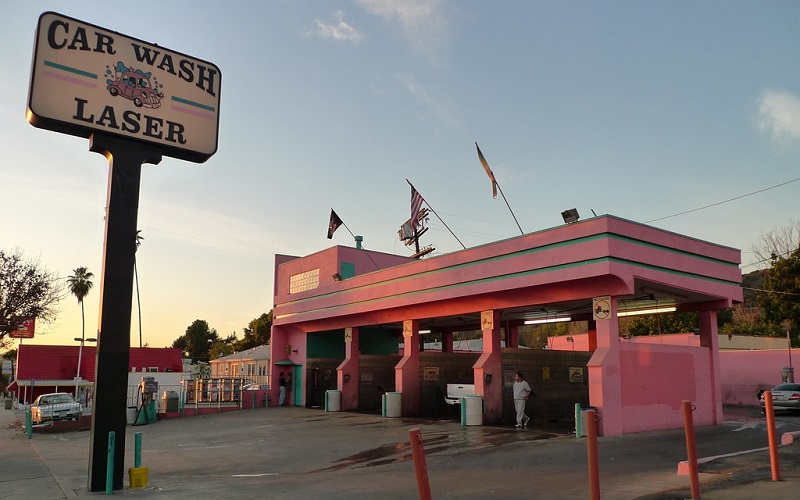 A successful car wash owner's quest for upgrading is never-ending. He searches for the latest trends in his business for the continued satisfaction of his customers and ultimately, the profitability of his business. But he knows the value of careful consideration when it comes to buying equipment like a laser wash.
Surely, a startup car wash owner like you will have the same questions about a laser wash. What is it? How does it work? Will it be a profitable addition to your business or just a piece of junk that might end up in your storage area?
What Is a Laser Wash and How Does It Work?
A laser wash uses high water pressure to clean cars – there is no need for brushes or cloth mitts. The lasers serve as guides to direct the flow of water. Features vary from manufacturer to manufacturer, but generally, a laser wash system comes with a single pump system, LED signage, wheel cleaner, arc control, and other state-of-the-art features. It has technologically advanced laser jets that can dislodge bugs, remove sand, and dispel dirt and other debris from a car's surface.
An authorized technician can install it in a 15-foot bay in about two days. You do not have to have additional personnel to supervise it. Everything is automatic. Your customer simply drops his money in a box and the computer prompts him or her to select the wash preference. Once done, your customer gets instructions to enter the car wash. There, a green-lighted arrow will guide the driver to the specific spot where the car wash will take place. Once he reaches the exact spot, a red arrow will light up.
Wash Process in Detail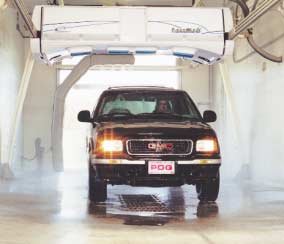 The wash cycle usually starts with a pre-soak. After a minute or two, the angled overhead laser will go around the car and give it another soaping for maximum cleaning. Then, the car is rinsed and sprayed with a triple foaming wax before it gets another rinse. Then, powerful dryers will rid the car of all moisture. All of this takes place in just a few minutes, enabling you to wash more cars in an hour. Some models can even rinse and dry cars at the same time, making the entire process faster. Not to mention that laser washes now come in trendier and sleeker designs that can attract high-end customers. They are made from non-corrosive materials to ensure function and durability.
So, your customer gets a clean car as you socialize with others or update your business's Facebook page. That is an easy way to customer satisfaction, right?
How Profitable Is a Laser Wash?
The profits that you can generate from a laser car wash actually depend on two things: the nature of your business and the preference of your customers. If you have been operating an automatic car wash for a long time, then the addition of a laser wash may be a wise decision. With its groundbreaking features, your customers can get their cars cleaned in half the time, allowing you to wash more cars. Ultimately, this increases your profits. You can also offer add-on services like bug and tar removal for an extra fee. With no additional employee to pay, you can save even more, thus adding more to your car wash business's bottom line.
However, if you have already been offering hand car wash for a long time, then a laser one might not be a good idea. Your customers are probably used to getting the spic-and-span clean that only hand washing can provide. Initially, they may be amazed at how a laser wash works, especially when it is time for the triple foaming wax application (the solution forms different colors, making it an awesome sight to see) and even consider it fun to drive their cars into it, but in the long run, they will still prefer your good old style of car washing.
Ecological and Maintenance Considerations
Another thing to consider is the amount of water a laser wash consumes. For an 8-minute wash, water usage is typically at 172 gallons. The current rate of a gallon of water is .0005 cents. Therefore, the water cost for a single wash is $.086. And that is just a part of the total equation. You still have to consider the cost of the chemicals you are going to use, electricity, taxes, and maintenance. At a cost of $6 to $10 per wash, you be the judge.
And since it is entirely automatic, there is always the possibility of malfunctioning right in the middle of a wash. Yes, it does happen, as proven by YouTube videos of laser car wash epic fails. Different things might go wrong. For example, the laser guide may clean only one side of the car or the drier would not work. Or, a car can get two washes. In cases like these, customer disappointment may creep in and ruin your business.
Other Options
If you think that a laser wash will improve the sales of your car wash, go ahead and compare the features and prices of different brands. You may be surprised at the huge variety of models with state-of-the-art options and designs. Check out product reviews from other car wash owners. Research which brand can guarantee results in terms of profits and functionality.
But, if you feel that a laser wash will not increase your revenue, you still have other options. There are various car wash business techniques that can be very beneficial to your business. For example, you can always create innovative ways to attract new customers. You can use social media to connect with your clients, reminding them of your upcoming promos and so on. Or use these 5 Customer Loyalty Strategies for Your Car Wash Business to ensure that you will have repeat clients over the years.
Enjoyed this post? Sign up for our newsletter to receive more valuable business and franchise info, ideas, and extras!