7 Questions to Ask a Car Wash Franchisor Before Joining
Before you make your decision to invest in a franchise, it's important to ask the right questions. Here are seven questions to ask a car franchisor before joining.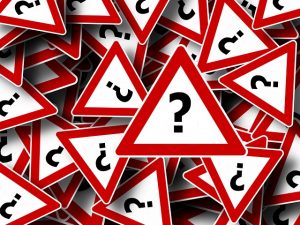 Investing in becoming a franchisee is a very important decision. As such, you should not be afraid to ask your franchisor questions, as they will be your business partners, and will ultimately have an effect on your success. Here are seven questions to ask a car franchisor before joining.
1. Why Should I Choose To Do Business With You Over The Competition?
This is one of the foundation questions to ask your franchisor before joining. Why should I go with your franchise brand to start my car wash business? It may sound basic and cliche, but it is in fact very necessary that you hear how your franchisor answers this question. You want to be completely assured in your decision to join their franchise. Let them tell you what sets their brand apart from the competition and why doing business with them is the best choice for you to make.
Of course, you will expect the franchisor to tell you the most positive things that they can think of, but the great thing is that you can verify their information. Their answer will also reveal their level of honesty, and give you a good feel of whether or not you actually want to be associated with them.
2. What Challenges Can I Expect When Building This Franchise System ?
Another important question to ask your franchisor before joining is the challenges involved in building this franchise system. Being able to identify potential challenges will put you in a position to evaluate the solutions that you will be required to have to counteract these problems. If you still feel confident that you will be able to run a successful franchise after your franchisor has explained the challenges, then you are on the right track in entering this business deal. If, however, the answers to this question highlight that you will not have the resources or requirements to adequately meet these challenges, then this is an important indicator that you should not ignore. Asking this question from the beginning puts you in an advantageous decision to make an informed decision and not enter the business deal blindly or with false hope.
3. What Are The Benefits That I Will Receive As A Franchisee?
Do not be shy about asking your franchisor what benefits you will receive. You are entitled to know the benefits that will be offered to you as a franchisee, and whether or not these are enough to make the business decision worthwhile. Discuss the benefits and the pros and cons of being a franchisee with this company. If your franchisor is very honest with you, then you will be able to completely assess whether or not the opportunity offers great benefits that are in line with what you are expecting for your car wash business.
4. How Much Ownership Control Will I Have As A Franchise Owner?
Having a frank discussion with your franchisor about how much ownership control you will have as a franchisee should not be ignored. As a proud and aspiring business owner, you undoubtedly want to know how your dream of being a business owner will be fulfilled through a business agreement with your franchisor. Does the company allow you to have 80% of ownership control or 10%? Your franchisor's answer to this question may definitely be the one that seals or breaks the deal.
5. What Are The Fees/Costs Associated With Membership?
Finance related questions are very important questions to ask your franchisor before you join. The answers to these questions will help you to calculate real franchise costs that you will need to cover. You want to make sure that you are fully aware of all your required expenses as a franchisee, and there are no hidden fees that are included in the fine print that you may have overlooked. Be respectful but direct regarding this question on finances, as being ignorant of financial obligations can crash your business before you even start.
6. Do You Offer Assistance With Equipment And Daily Operations?
It's important to know the level of assistance and involvement that your franchisor will offer in your business operations. Will the franchisor help with acquiring equipment? Do they help with finding a location? Do they help you to get discounts from suppliers? Based on your level of experience and expertise within the car wash market, you will be able to assess whether the assistance that your franchisor is offering is enough, or if you need a little more.
7. How Well/Poorly Are Current Franchisees Doing Within The Market?
It is always a good idea to have questions to ask about the level of performance and success that the business is currently experiencing. Asking your franchisor about the level of success or failure of current franchisees will give you a good basis to evaluate your strategy before entering the market and joining the franchise.
Correctly applying the knowledge that you gain from the answers to these questions will set you off on a strong path towards success. These are just some of the questions, but undoubtedly you may have some more specific ones. To receive more assistance and get more guidance on becoming a franchise, complete this questionnaire and get started on a bright and successful future in the car wash industry.
Enjoyed this post? Sign up for our newsletter to receive more valuable business and franchise info, ideas, and extras!