5 Benefits of Marketing Planning for Your Car Wash Business
Marketing is essential for any business to survive. Read on to discover the benefits of marketing planning for your car wash business and why it is so important.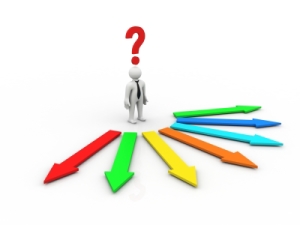 When opening your own car wash business, there's just no substitute for thorough research and planning. Before you even think of a good name for your business, before you even scout for office spaces to lease or buy, you need to think about what you really want to do. There are thousands upon thousands of car wash facilities around the world today, so what makes your company different from them?
Plan ahead
For first-time entrepreneurs, you have to put in the requisite time and effort to make sure that your business can really take off. So many things can go wrong at the initial planning stage, but if you take the time to work out the kinks early on, you can get past them.
If you aren't yet convinced that brainstorming is the first thing that you should do when you want to go into business, we've listed 5 benefits of marketing planning for you to consider. Your business needs every boost it can get before you open up shop. That's what makes planning so important.
You can come up with reasonable marketing objectives that will guide you as you operate and grow the car wash business. The car wash business is certainly a productive enterprise, but it does have its ups and downs too. When you have a good marketing plan before you, you can already anticipate how your business will fare in the short and long run. Setting goals for yourself helps you measure your pace and check your progress from time to time. Whether you choose to open your own start-up company or buy into an existing car wash franchise, you need to put smart goals ahead of you so that you'll continue to be motivated.
You will know how to compute your marketing budget. Do you need more cleaning supplies and equipment? Is your car wash facility too small for the volume of customers that you now service? Should you pay for additional training workshops for your professional detailers to update them on the latest and best practices in the car wash market? These are just some of the things that can help you plan every penny you will need for the next year. The car wash business is seasonal, and there are times when you need to be more liquid so that you can seize opportunities as they come.
You can determine when to conduct your marketing audit. As you well know, every project has to be evaluated and reviewed critically to determine if it is indeed as successful as you wanted it to be. During the inception stage of your business, you have only raw data and abstract information to work with. But as you experience the highs and lows of everyday operations, you can grow your knowledge base and find out if there are certain things that need to be changed.
You can choose—and later on adjust—your marketing strategy as necessary. One of the benefits of marketing planning is that you can also draw from your everyday transactions to know what you're doing right, and what you should improve upon. Your marketing strategy should change depending on how your business is doing. If you're after cost leadership, perhaps you have to cut down or eliminate certain costs so you can deliver rock-bottom prices without sacrificing the quality of your car wash services. If it's service differentiation that you're aiming for, you should brainstorm on ways to add value to your services so that you rise above the competition.
You give your business a bigger shot at success. Some businesses go bust, but some businesses make it big. What happens to your car wash company is entirely up to you. You just have to roll with the punches and seize opportunities as they come. Your marketing plan should give you a good idea of how you can position your business as a unique player in the market, and thus convince your target customers to give your services a try.
Want to know more?
Having qualms about your business plans is all but natural. If you want to explore the possibility of participating in an existing car wash franchise, talk to us at DetailXPerts. We will be happy to help you see not just the benefits of marketing planning, but also the benefits of being your own boss.
Enjoyed this post? Sign up for our newsletter to receive more valuable business and franchise info, ideas, and extras!