How to Boost Franchise Growth
Simple, actionable methods to ensure that there is a boost in franchise growth.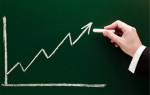 As a franchisor, it is important to understand what you can do to boost your franchise growth. This is but one of the numerous but rewarding challenges to building a healthy franchise system. There are a high number of external and internal factors that affect the growth of your franchise system. The real success of a business franchise, of course, lies with a quality franchisee. The best way to boost franchise growth is by attracting the right franchisees. Your franchisee is just as responsible for understanding how to assess and facilitate franchise growth and success as you are.
The Right Fit
Locating franchisees that are naturally inclined in the type of business you operate will perform better than those who are not within their element. Try using social media to attract new franchisees. This allows you to not only widen your range of communication, but it gives you an inside glimpse into a potential franchisee's hobbies, likes and dislikes. For example; if you operate a car wash company and you have a potential franchisee inquiring about more information, you will get a glimpse into their life. Do they have photos of cars and other vehicles? Are there any indications that they are mechanically inclined or have a passion for preserving their vehicles? Do they demonstrate an interest in car wash industry information? If so, this person may be an ideal fit to establish a stable and successful car wash franchise.
Business Training
Enrolling in business management classes can help boost your business skills and as such, contribute to your franchise growth. Here, you can group with like-minded business and franchise owners, sharing knowledge, skills and strategies. You can also enroll in webinars to enhance your business skills while being busy in the office with your day to day management.
Offer Support, Stability and a System
Franchise growth is about more than the number of new units you achieve every year. It's about the stability of those franchises in the long-term. Rather than focusing on obtaining new franchisees, it is important to first establish a strong support structure for all of your would-be franchisees. They will have questions and require guidance during their start up process and in the years to come. By offering them an established and proven system along with fast, communicative support staff, you are ensuring that your franchisee can stabilize their business and contribute to overall growth.
Use Your Existing Franchisees
Why not consider a multi-unit operation with one of your existing star performer franchisees. This is a proven method to ensure franchise growth. You are entrusting this project to someone who has already proven that they have what it takes to make your business successful.
Boosting the growth of your company through franchising is a proven method when done correctly. By understanding your industry and in turn, inviting other like minded professionals into the franchise system, you can ensure a nice, stable franchise growth curve built to offer long term success.
Are you interested in operating a car wash franchise? DetailXPerts offers a tried and true franchise system with a resilient business model. Trust in the professionals.
Enjoyed this post? Sign up for our newsletter to receive more valuable business and franchise info, ideas, and extras!