Why California Is a Profitable Venue for an Eco Car Wash Business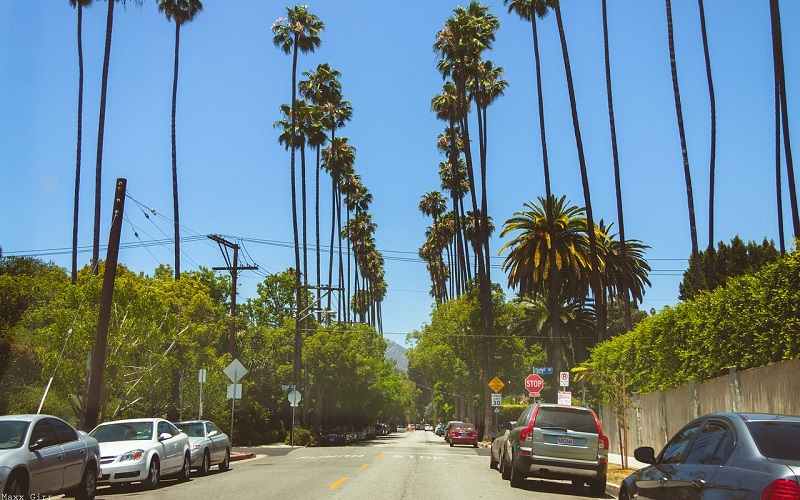 Business people, entrepreneurs, and franchisees should always keep in mind an industry's macro-environment. Additionally, they should investigate any not-so-obvious benefits of starting a business in a particular geographical region. For example, consumer demand in the eco car wash industry is increasing while the initial investment remains relatively small. However, these are general statements. When we consider a specific location, California for instance, additional benefits come up. Current trends in California's environmental consciousness and economy make it an ideal location for an eco car wash business. Let us explore what these are.
What Makes California Suitable for an Eco Car Wash Business?
The Water Crisis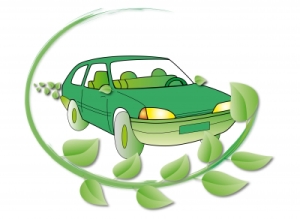 California is in an environmental crisis. Hence, it is really serious about its water preservation. Many of California's cities have been experiencing assiduous drought conditions and water shortages over the years. The state issued mandatory measures for conserving water. Local water management agencies are enforcing the state measures. Moreover, they issue additional conservation regulations of their own. These mandates must be adhered to and enforced, because many California communities are in jeopardy of running out of water.
The Desert Sun reports that local water management agencies, like the Desert Water Agency (which controls the water supply in the cities of Palm Springs, Cathedral, and surrounding areas) have issued drought regulations that prohibit residents from doing such things as:
Washing hard surfaces (like building exteriors, driveways, parking lots, etc.)
Irrigating the lawn between 10am and 5pm
Running water continuously for washing a car
Residents found in violation of those mandatory regulations can be fined up to $500 a day.
The Eco Car Wash Solution
An eco car wash, such as DetailXPerts, is a beneficial solution to both California's water crisis and its residents who still want their cars clean.
The development of water reduction technologies, the waterless car wash, and car steaming methods, give eco car wash business entities the ability to provide California residents with a car wash service while working alongside state and local agencies to conserve water.
For example, the DetailXPerts eco car wash business uses a patent-pending, eco-friendly, steam cleaning car wash system. While a traditional conveyor car wash uses 40 gallons of water per car, the DetailXPerts system can wash 15 cars using only two gallons of water. It uses only one pint of water per car, which means that 300 cars can be washed with 40 gallons in comparison to only one car using the traditional conveyor system.
The GREEN Movement
The water crisis in California has brought increased attention to the overall health of the state's environment. The spread of environmental consciousness and sustainability can be summed up in one term – the Green Movement.
California continues to be a main player in the United States' green movement. In recent years, it has passed multiple laws and mandates to promote the preservation of natural resources and sustainability, from conserving energy to conserving water. Furthermore, the state has coupled its regulations with creating government agencies in support of eco-friendly businesses.
One such example is the California Green Business Network. The organization supports environmentally friendly businesses and empowers them to grow and expand using sustainable and eco-friendly practices. Thus, businesses with a sincere commitment to the environment can expect to receive the support they need in California.
Eco car wash business entities already embrace these core values of environmental preservation and sustainability. DetailXPerts' steam cleaning process not only conserves water, but also promotes overall environmental health by reducing the amount of toxic car wash chemicals being released into the air and environment.
Great Place to Start a Business
Although California is facing a water crisis, the state's economy is steadily improving. These improvements show in a number of different areas including the business environment and residents' income. These two factors give a good indication of the current business climate in California.
Studies and Reports
According to a Radius and Forbes Magazine study, three of the top 12 best cities to start a business were in California. The study collected and analyzed data from 27 million U.S. businesses. Out of the 50 most populous cities in the United States, California had three rated in the top 12 as the best places to start a business. San Diego, San Francisco, and San Jose ranked number 1, number 6 and number 12, respectively.
Furthermore, the Legislative Analyst's Office in California reported increasing job growth, increasing retail sales, and strong growth in auto sales in their 2012-2013 Economic and Revenue Update. Growth of auto sales is important, because it is one of two key drivers in the car wash industry. The other is disposable income.
There is a direct correlation between auto sales, particularly new car sales and car wash profitability. NADA, the National Automobile Dealers Association, reports that there were 1.7 million new vehicle registrations in California in 2013, an increase of 0.2 million from 2012. Also, in 2013 1,377 new car dealerships opened across the state.
With new car sales increasing in California and an average disposable income of $40,556 annually (the Bureau of Economic Analysis reports an average of $39,500), California is indeed a favorable location to establish an eco car wash business.
Conclusion
The car wash industry is profitable in general. The industry brings in an annual revenue totaling $6 billion and barriers to entry are low. The car wash industry is also favorably fragmented, meaning there is a great deal of market share available. The 50 largest car wash companies hold less than 20 percent of the total car wash market share.
Starting an eco car wash business, especially a DetailXPerts franchise, in a place like California gives investors an advantage separating them from the competition. California is a great place to start a business by economic factors. Auto sales are continuing to increase and disposable income is on the higher end. An eco car wash business also helps remedy the water crisis while promoting environmental responsibility. Therefore, it can expect to have support and access to resources as well as have the interest of the community.
For more information on starting a DetailXPerts eco car wash business in your state, visit our Market Availability page and get more information.
Enjoyed this post? Sign up for our newsletter to receive more valuable business and franchise info, ideas, and extras!