Car Wash Safety: The Importance of Designated Drivers for Customer Cars
One of the most important things you need to consider when managing your car wash business is car wash safety and security of your customer cars.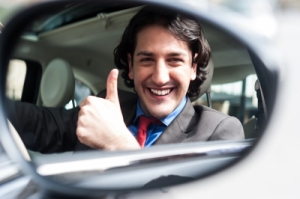 One of the most important things you need to consider when managing your car wash business is car wash safety and security of your customer cars. New drivers, especially those who are unlicensed, have high mishandling and accident rates. Although car insurance policies are there to safeguard your business from some types of risks, not all risks are covered by insurance.
For accidents that are covered by insurance, you may possibly face the cost of certain fees, including higher premiums in the future if insurance claims are made. On the other hand, if car wash safety and risk management procedures are created and followed, your business will look more attractive to the insurance market and, in return, you may obtain more favorable rates and lower premiums.
The importance of assigning licensed and skilled drivers for car wash safety
Specific skill sets and capabilities are expected before full licensing is granted. This is not surprising because driving is a self-paced and complex activity involving fundamental tasks (like braking and steering) and higher level skills like critical thinking, problem solving and hazard perception.
There has always been considerable expectation for the value of formal education and training. Training new unskilled drivers, particularly in emergency exercises and collision avoidance techniques, nurture confidence thereby making driving operations seamless.
It is assumed that drivers exposed to formal training and instruction should have lower accident and mishandling rates compared to those who learned to drive informally. When you designate licensed and skilled drivers to handle customer cars, you are assured of smooth and productive operation.
The consequences of not having designated drivers
When it comes to protecting your car wash business, you need commercial insurance to protect against a potential lawsuit payment as well as court costs.
More than any other kind of coverage, liability protection is an essential component in any car wash business. When you fail to assess the qualifications and assignments of your staff based on their skills, you will end up compensating more for possible damages it can foment.
In addition, by organizing your team according to their specialization and skills, you help create a healthy and competitive working environment for everyone because each team member feels stable, safe and confident that they can carry out their tasks without having to worry about possible dangers and issues.
The importance of training your staff
Why is training important? Training presents a great opportunity to enhance the knowledge base and skill sets of your staff. When you establish a working environment where everyone feels empowered to work together and learn together by complementing their skills, you will find yourself having a team or organization that will proactively go beyond the extra mile for your customers.
Most employees have some weaknesses in their workplace skills. A training program allows you to strengthen those skills that each employee needs to improve. This aids in reducing any weak links within the company who rely heavily on others to complete basic work tasks.
By providing your staff with the necessary training, you create an overall knowledgeable staff with employees who can take over for one another as needed, work on teams or work independently without constant help and supervision from others.
Employees who receive training are able to perform better jobs. They become more aware of car wash safety practices and proper procedures for basic tasks. It also helps build confidence to push them in performing even better and think of new ideas that help her excel. Furthermore, continuous training also keeps your employees on the cutting edge of industry developments.
Regular Meetings to ensure compliance and foster improvement
Holding bi-weekly or monthly car wash safety meetings as reminders of effective driving, update procedures and any other training area is a great idea. This also supports that the procedures in place are not optional and can prevent accidents due to imprecision.
Proper training for any employee that may drive a customer's vehicle is important to a car wash operation. Damage done to customers' vehicle by an employee is a common and costly problem that could be easily avoided with training and screening of employees selected to hold a driving position.
In addition, an accident-reporting procedure should be implemented and all incidents documented immediately no matter how small or insignificant. Is the same equipment at fault and does it need to be repaired or replaced? Is a specific employee always involved? These questions will help you analyze and observe a trend that will show where additional measures need to be implemented. This will also provide information you may need to submit to the insurance company or authorities in case you were not present when the accident occurred.
Training with proper expectations
A structured training program ensures that employees have a consistent experience and background knowledge. The consistency is particularly relevant for the company's basic policies and procedures. All employees need to be aware of the expectations and procedures within the company.
Putting all employees through regular training in these areas ensures that all staff members at least have exposure to the information. Employees with access to training programs have a big advantage over employees in other companies who are left to seek out training opportunities on their own.
The training creates a competitive and healthy workplace. Employees who feel appreciated and challenged through training opportunities may feel more satisfaction toward their jobs. The investment in training that a company makes shows the employees they are valued.
If you want to work with a successful franchise that has a solid business plan already in place, check out how we support our franchisees. Got questions about our services? Please feel free to call us at 877-317-9737. If you would rather send us an email, please fill-out our online contact form.
Enjoyed this post? Sign up for our newsletter to receive more valuable business and franchise info, ideas, and extras!