A Year in Review PLUS 4 New Year's Resolutions for Your Business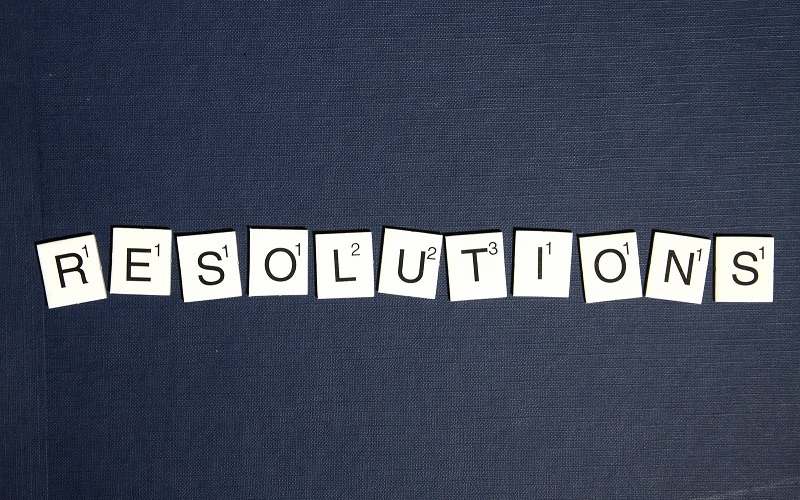 For many small businesses, the New Year represents a fresh start. For others, the New Year is simply a continuation, a time to streamline those habits that have proven successful. Whether it's a new beginning for your company or a welcomed perpetuation, the New Year is an ideal time to evaluate and set new business goals.
A Year In Review
The year 2014 has been a good year for DetailXPerts Franchise. This year, DetailXPerts Franchise awarded its 50th franchise unit since opening its franchise operation in 2008. In addition to growing the number of franchise units, DetailXPerts went international, reaching new heights. DetailXPerts Franchise increased its global water conservation efforts by partnering with franchisees in Dubai and Abu Dhabi, where the water crisis has reached critical levels.
Throughout 2014, DetailXPerts Franchise has sought to equip small business owners, particularly in the car wash industry, for success. It is always wise to seek out information that will assist in advancing your business.
In 2015, DetailXPerts Franchise will continue to support small business owners by providing relevant content. DetailXPerts will also launch, and inform you of, creative financing options that will help you start your new business.
4 New Year's Resolutions for Your Business
Success, in any business, should be defined as providing exceptional service, retaining loyal customers, and growth. In preparation for the New Year we bring you, four New Year's Resolutions your business should, and can, implement right now.
1. Make / Refresh Your Website
In 2015, having a website is no longer optional. A user-friendly website helps the credibility of your
business as potential customers are using the Internet to research the companies that provide the product or services they need. To be a true contender you need a website because your competition has one. The good news is creating and refreshing your website is easier than ever. It is important to keep your website current and engaging. As you design, or redesign your website, ensure that you present a clean, uncluttered look. Use standard, easy to read colors and fonts. Make your website user-friendly by presenting the most relevant information up front and using keenly worded tabs.
2. Go Mobile
According to Google's The Mobile Playbook, 57% of users say they won't recommend a business with a poor mobile site. Also, according to the Search Engine Journal, 8% of a person's day is spent looking at his or her phone. Thus, going mobile provides a huge opportunity for companies to find customers looking for local products and services. Also, Google research says that 50% of mobile users are likely to visit within a day of conducting a local search.
3. Network in the Real World
While social networking is important, networking in person is still invaluable, even in this technology driven world. Become a part of your local business community with the understanding that business is driven by trusted, word-of-mouth referrals and network connections. Use your virtual presence to attract interest but meet in person to build and sustain lasting partnerships. In 2015, join local business groups, start with your local Chamber of Commerce. Attend business events. Local business expos can give your company maximum exposure. Networking in the real world is a great way to meet potential customers as well as potential partners, which ultimately fuels the growth of your business.
4. Show Customer Appreciation
Understand that your business cannot be successful without the presence of loyal customers. Loyal customers are those who return to your business again and again, often bringing new customers with them or referring your business to those they know. Thus, customer appreciation cannot be left off of your business's list of New Year's Resolutions. Providing an exceptional product or service is one way to retain loyal customers. However, expand your display of customer appreciation in 2015. Offer loyal customers a free giveaway or a discount. Give loyal customers a small token of appreciation and/or a personalized thank you note. By implementing these and other loyalty strategies, you are likely to separate yourself from the competition. Customers will be so impressed they may be motivated to tell even more people about your business, which can translate into additional loyal customers.
Make 2015 a great year for your business. Assess the strategies and goals your business used this year. Keep and refine the strategies that worked; and add new strategies. Implementing these four, small business, New Year's Resolutions will prepare you to contend with your competitors and succeed in 2015.
Enjoyed this post? Sign up for our newsletter to receive more valuable business and franchise info, ideas, and extras!