Which is more profitable? Car wash at Gas station or. Mobile?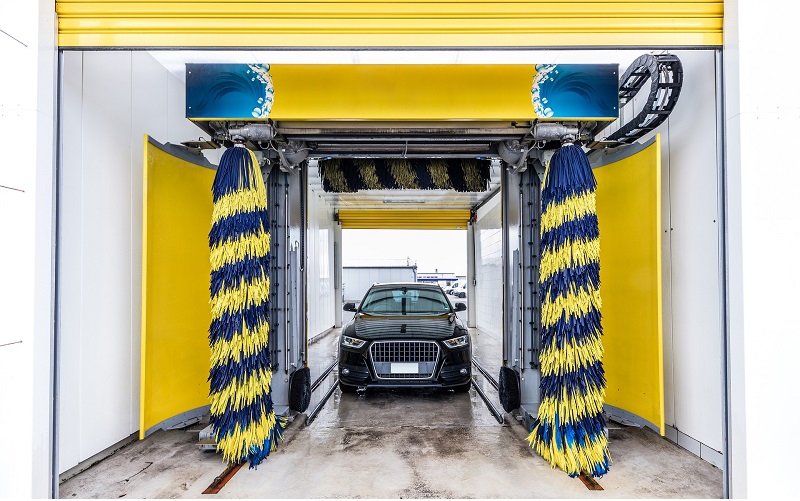 To determine whether a gas station car wash business or mobile car wash business is more profitable, we should compare both. Moreover, we should use each of the various factors and start ticking the boxes. Let's compare gas station and mobile car wash options!
Differences and Similarities Of Gas Station and Mobile
These are two of the most common types of car wash options. Perhaps some would also consider them the most convenient of all options.
Mobile car wash services can provide professional cleaning services right on the customers' very own driveways. They are those that visit the client's location and employ skilled workers who use automated or semi automated equipment and tools to hand wash cars.
On the other hand, gas station car wash services give their clients an all in 1 service. You would not miss this type of service when filling up since they are usually located right beside the filling up area in gas stations. Most of the time, they use fully-automated to semi automated tools and equipment.
Mobile car wash service can spell out convenience and adaptability to suit their clients' time schedule. But, it can't be as productive as other types of options since car washing can only be done one car at a time. Some clients would consider this type more expensive, thus limiting your target market. This type of business also relies a great deal on manpower and skill building of employees.
Alternatively, a gas station car wash can be perfect for the quick and easy car wash jobs. It is also a good match for travelers who want everything (gas, goods, other services and car washing) in one location. The perks will, however, also necessarily involve a big amount of maintenance costs.
How Much Initial Investment is Needed for your Gas Station/Mobile Car Wash?
In a gas station car wash analysis, a gas station with car wash services can cost $2.75 million. Most often, a big and complete gas station would also have to include the maintenance and start up costs of a detailing shop, a mini convenience store, a garage, etc. Initial expense would also depend on whether the location is to be rented or bought.
Mobile car wash business can start with just the basic household tools like towels, soap, buckets, rushes, sponges, perhaps your mobile hose. You can use your upbeat pick up or van, or in other words you can start with a capital of less than $50,000. Of course, the choice of location or renting a space is one less worry for mobile car wash business owners. Although they can opt to have a main office if they desire to have one. These, among others, are the topmost concerns of start up car wash owners.
Maintenance
Employees
Mobile car wash business owners should definitely invest in skilled workers. This should include developing staff and employees'  interpersonal relationship skills. This is because the employees carry with them their brand to their clients' homes and driveways. Moreover, this type of business employs a lesser number of employees than those of gas station car wash businesses. But, you have to consider a lot of factors to be able to estimate the total amount of manpower costs. For more productivity, mobile car wash businesses need people familiar and adept with geographical areas within their target market. In gas station car wash businesses there are service areas that can be fully automated. But you have to consider having additional manpower such as, store tellers, cashiers and mechanics to man the convenience store or the garage.
Operation Costs
A gas station car wash business requires a bigger location and service area and thus would mean higher operational costs. A flexible and on-the-go mobile car wash service may require more transportation costs and more flexible hours of operation. Still, operational costs of a mobile car wash business would be considerably lower than the gas station car wash type.
Equipment
A mobile car wash business that can run with just the basics (hose, buckets and towels, etc.). On the other hand, a gas station car wash business would require more advanced and automated car wash equipment for a more efficient waste disposal. A mobile car wash business on the other hand may just need a bucket or two of water per car and no rinse solutions to maintain its operation.
Permits and Licenses Processing of Gas Station and Mobile Car Washes
Both gas station and mobile car wash businesses would require almost the same paperwork. This includes business and state licenses. Permits may vary for both. However, especially in the use of chemicals and disposal of wastewater since mobile businesses would not be dealing with larger waste disposal requirements as a gas station service would. Hence, you will need additional permits and license requirements for the gas station or convenience stores that come with gas station car wash businesses.
What Can Significantly Increase a Car Wash Owner's Bottom Line?
The minimal amount needed as start-up capital for  a mobile car wash business is an advantage for business owners who only have a small amount to start with. It may not earn as much in the long run compared to the gas station car wash business, though. For one, a gas station type can earn $500,000-$900,000 annually, which will take a mobile car wash business several years to attain.
Mobile car wash businesses would also need to exert more efforts in marketing and searching for clients because they don't have a location that will stand as a permanent marketing strategy mechanism. They would have to go searching for their clients to keep their business afloat unlike the gas station car wash business that can be sustained by mere walk-in clients.
Conclusion
The question now is, when you are torn between a low start up capital but a slow earning option offered by a mobile car wash business and a high generating income but a huge amount of money to shell out from a gas station car wash, which one should you go for? How about exploring your options right in the middle? DetailXPerts Franchising affords you a compromise offer. It can allow you a practical amount to invest without the big risk since you are partnering with a stable brand. We give you a more practical option right within your comfort zone.
Enjoyed this post? Sign up for our newsletter to receive more valuable business and franchise info, ideas, and extras!