Car Wash Fundraiser: How it works
This is because a car wash fundraiser has proved to be an effective way to raise funds and also a great marketing strategy for your car detailing business. Indeed, as more business strategists would attest, a car wash fundraiser may be simple to organize, but the magic will rely on careful planning and creative implementation.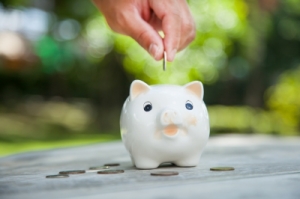 If you're wondering how a car wash fundraiser works and how it can benefit your car wash business, here's a quick read that can answer your questions.
A fund raising event is not altogether a new idea for business owners. As a business strategy, it has been widely used by a lot of business owners, car wash business franchisers included. This is because a car wash fundraiser has proved to be an effective way to raise funds and also a great marketing strategy for your car wash business. Indeed, as more business strategists would attest, a car wash fundraiser may be simple to organize, but the magic will rely on careful planning and creative implementation.
Plan Ahead: Mark your calendar and choose the right spot!
The date and time of your fundraiser as well as the location are details that are to be taken seriously. A busy intersection, a school or an office gathering, a community event, etc. are some examples that you can take advantage of to maximize the turnout of your car wash fundraiser event. You may need to choose a date weeks ahead to ensure preparations are efficiently carried out and back-up plans are in place. This will also help you decide the type of car wash fundraiser you prefer. Do you want an exclusive-for-ticket-holders-only car wash fundraiser? Or is it open for everybody? Will you be tying up with a local community group?
Come one, Come all?
Before you start your preparations you need to determine specific details of how to go about your fundraiser event. Do you want to pre-sell tickets? How would you handle walk-in clients? You need to put everything in writing including your car wash sales strategy and make sure all your team members or volunteers understand these and are fully aware of the company's goals.
I am in!
You can utilize the same car wash business staff/team or you can also tie up with organizations and ask for volunteers for your fundraiser event.
Spread the word!
Marketing your event is another aspect that needs careful planning and strict implementation. Creativity is a big must. You can ask the help of local radio stations, or utilize newspaper articles, etc. Traditional flyers and banners can be handy, too. And never forget social media!
Wait, there's more…
Think of something that will make your fundraiser a cut above the rest. Think about perks, freebies, promotions and other things that will make the experience more fun. You can offer upgrade services like detailing services on-site. You can also set up free maintenance checks and schedule appointments for future dated services with a discount if they participate in the car wash fundraiser event or if they bring a friend. Also consider discounts for various members of organizations that you will be tying up with. There is no limit to what you can offer. Carefully check out to what extent you can give discounts and look into what services need to be made known to potential customers.
How will your Car Wash Fundraiser work its magic to your car wash business?
Profit
Done in the right place with the proper timing and executed correctly, car wash fundraisers can earn in a day what the company earns in a couple of days, perhaps even a week. This is because consumers often enjoy the hype. Your usual day to day car wash business can attract the following customers: a loyal advocate of your service, a car owner pressing for time, or a walk-in customer who is really in need of a car wash. However, a car wash fundraiser can attract more types of people than all those mentioned, for example someone who may not be really needing a car wash but wants to join the latest happening and the latest talk of the town. The need to join a certain exciting activity becomes a social buzz that more and more people will join and be interested in your event and get to be included in the process. When this happens, it is best to make a lasting impression on your customers. Make sure they will have a good (better yet, a unique) experience with the car wash fundraiser event and the car wash services. Also, make your event a way to offer other services that are available in your car wash business. These are all direct profits that a business owner can take advantage of during fundraiser car wash events. Pre selling tickets is another good option because customers may want to join but may not have the time during the actual event which is actually a profit right from the start for your business.
Brand Awareness
When everyone starts talking about your exciting event in the grocery stores, in coffee shops, at baseball games, etc., by word of mouth your product and services will be magnified a hundredfold. Partnering with organizations and other groups can be a good way to let your brand known. This way, your presence in the local community and later on in nearby communities will be much more obvious. Tying up with household names like schools, other companies and civic organizations can give you more benefits. Imagine if you pair up with a fundraiser event in the school choir or the golf club who have 50 members, who will share the event banner in FB for all of their 200+ friends, your brand exposure reaches more than 1,000 people in less than a week. Social media is of course very instrumental in this aspect. Make use of a countdown system in various social media sites a few days before the event. This will build up excitement and encourage more
participants. Persuade them to bring friends by offering freebies when they bring more people along.
Team Building
This may not exactly translate to profits on the day of the event, but planning and organizing the event may bring out the best in the camaraderie of employees which can be an asset for your car wash business. Soliciting suggestions from your employees makes them feel valued so that they will work towards the goals of your organization as a whole. The event can also be your gauge on the various skills and talents of your manpower. In the long run, all of these will turn into profits if used to an advantage. Most of all, don't forget the fun that a fundraiser event most often gives to employees and staff that will definitely go a long, long way.
Now the big question remains: Is a car wash fundraiser effective for your car wash business? The answer lies in how prepared you are for this fundraiser event. Allow us to assist you further and equip you with the right tools by subscribing to our newsletter so that you can go ahead and mark your calendar for your next fun and effective car wash fundraiser event.
Enjoyed this post? Sign up for our newsletter to receive more valuable business and franchise info, ideas, and extras!