Car Wash Insurance: What Does It Cover?
Car Wash Insurance: What Does it Cover? Are you still unsure about the recent changes and stricter guidelines set up in car wash insurance? Read this article for more advice.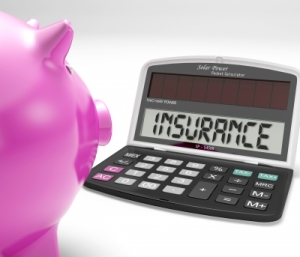 Are you still unsure about the recent changes and stricter guidelines set up in car wash insurance? Should you update your existing policy? Is your current policy still right for you? Have you seen that some companies do not even offer car wash insurance anymore due to the negligence of some owner/operators and their employees? Let's look a little closer at this integral part of your car wash business and what you need to set up a well-rounded policy.
What is car wash insurance?
It covers not only you as the business owner, but your car wash employees, and your customers; which of course, makes your business what it is. Car wash insurance may include a package of different types of insurances such as business property, general liability, worker's compensation, business interruption and garage keepers insurance for fixed-site locations to name a few. This insurance package has the ability to make an otherwise complicated business start up a little less stressful knowing you are fully protected and have the proper insurance needed according to the latest guidelines.
Why do I need car wash insurance?
Whether it is due to vandalism, property damage caused by the weather, damage to customer's vehicles or persons or something else, some insurance agents believe that it isn't uncommon to file a claim at some point and in some locations, every two to five years. It helps to be proactive to ensure you and your business do not suffer from not having enough, or the incorrect type of insurance. Unforeseeable emergencies or accidents in your daily business can cause you to be unable to run your business effectively. The end result could be disastrous, the lost income of having to shut down your business for any length of time or even permanently is just one of the many outcomes of no coverage.
What should good car wash insurance cover?
In a nutshell, anything and everything associated with your business. Some of the things that car wash insurance can protect in your car wash business are:
Your business property, including things such as buildings, and signs
Worker's compensation, it is the law for any business with employees regardless of the number employed. This insurance can be purchased through the state where your business is located but can also be encompassed in a well-rounded car wash insurance policy.
Your business income, which will help if your business is hit with a fire or other catastrophic event
Equipment breakdown and replacement costs. Would you have the funds to replace your business equipment if there was a fire or other catastrophic event?
General liability for customer's injured by a piece of equipment, and slips and falls. Garage keeper insurance also falls under this category and will cover damage done to any customer's vehicle while in your possession.
Employment practices insurance will help cover legal fees for events such as employee crime, harassment suits, wrongful termination etc.
Utility interruption. Did someone hit the water main across the street leaving your business without water for several days?
These are just some of the services the right car wash insurance will cover. You may even want to inquire about an "umbrella" policy which may widen your coverage and lower your rates. You will want to talk to your insurance agent about your policy and any changes that would impact you and your business.
What is the importance of understanding your contract?
Too little or not the correct type of car wash insurance can create catastrophic results for your business. Stricter guidelines are being enforced in the recent changes to car wash insurance. Be sure you understand what the coverage is and the limitations of each policy and each coverage item. It is not always best to just focus on the cost of the insurance policy itself. Be sure to look at the overall picture. Make sure you keep good records and understand the ins and outs of your policy before you have to file a claim and be sure to ask questions if you do not understand something. This will ensure a smooth process for your insurance company and your business when you do have to file a claim. Do your homework, you definitely want to do business with a top rated insurance company. You may want to consider checking with the BBB to see how the insurance company is rated. There are even some insurance companies designed to specifically focus on just the car wash industry.
Remember, you need not dwell on the potential dangers, but you need to be aware of them in order to run a successful car wash business. You need to be proactive and put procedures in place ahead of time to take as much of the risk out of the equation as possible. The potential for accidents can happen during your busiest times when safety isn't always your top priority. One tip would be to set up a plan to have designated drivers for your business. This will significantly cut down on those potential accidents. Other possible requirements for designated drivers include:
A valid driver's license
A clean driving record
Able to drive handicapped or modified vehicles
Continued training including safety meetings on subjects relating to designated drivers
Establish a rule about how long a driver must be driving before they can be put into this position
Using flashers, if needed, to warn other employees or customers that a vehicle is finished and moving for customer pick-up
If you are looking for a great franchising opportunity where most of the work is already done for you then visit our website at DetailXPerts car wash business. We walk you through every facet of the business process, including car wash insurance, from start to finish providing you with the tools to set up and run a successful franchising car wash business. We will be here to answer all of your questions whether you are a new franchisee or seasoned franchisee.
Enjoyed this post? Sign up for our newsletter to receive more valuable business and franchise info, ideas, and extras!