What are the Features of Nissan's Self Clean Car?
With Nissan's new release of a self cleaning car, take time to decide if the costs are more than using professional car cleaning services.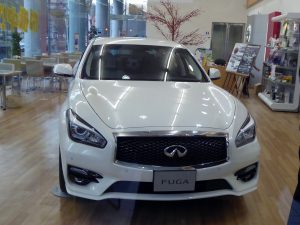 Perhaps you have heard about the release of the new Nissan self clean car and are wondering what's included. Read on to discover what features are offered in this self clean car, and what's the truth and what's not.
What are the features of Nissan's New Self Clean Car?
Nissan has tested a prototype of a new car that is coated with a nano paint technology that is told can repel dirt and grime. The nano paint technology, Ultra Ever Dry, is said to be super-hydrophobic and has oleophobic properties that can resist water- and oil-based substances. These substances include everyday dirt sources like mud and dirt. Ultra Ever Dry paint has the ability to create a thin filament that shields the car's paint layer from getting in contact with dirt. Thus, keeps the outer coat of the car shiny, clean and dirt-free.
Recent reports say that Nissan was at phase 2 of its testing process and the company continues to test the features of this "miracle" paint. Marketing on social media started a few months back, however no exact date of release has been mentioned. According to Nissannews.com, Nissan is the first carmaker to apply this technology on their newest model, Nissan Note.
In their marketing video introducing the 'Self Cleaning Car', the protective paint is said to have responded to everyday dirt inducing situations like rain, spray, frost, sleet, mud and standing water. Nissan management has no plans of using this technology as a standard for all their model releases, but they will study this self cleaning coating option feature further.
Another detail to take note of in the Nissan Note is the "wash and blow dry" function of its rearview camera. This keeps the camera clean and fully functional all the time – a definite plus point in a prospective car buyer's checklist.
Can A Self Cleaning Car Match Professional Car Cleaning?
Although many car consumers attest that this new self cleaning technology can lower the frequency of car wash visits, not everyone is totally impressed. For one, the self cleaning feature is not what car buyers tag as top priority in looking for a car to buy.
Some car consumers have also mentioned that although a squeaky clean car is a good idea, they are sure the cost that goes with it is not worth the feature which can only target an aesthetic issue. Consumers are having second thoughts as to how long the shine and cleanliness could be maintained.
Another car consumer group has also noted that since the testing process has not been completed yet, issues about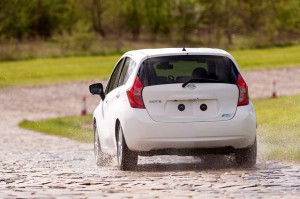 how nano paint technology will perform under various adverse conditions still remain unanswered. Since it is being developed and tested in the European region, the worldwide market is waiting for the results of the tests in their respective weather, climate and geographical situations. Also, the paint has been proven to work on grime, dirt and dust. How about paint, stains or other household compounds that can also cause marks on our car's exterior?
Current research states that although there is a big relief for families to have a self cleaning car, this feature of the nano paint technology alone cannot answer the following concerns that traditional car washes can address.
Thorough and Overall Cleaning
Your car is almost your second home. You don't just keep the front porch clean and leave the rest of the house dirty, do you? You like to keep everything inside and outside your home clean as well. This means, when you go to a car wash and have your car washed, you would want the interior, the tires, and every part of it cleaned. Thorough interior cleaning is something the self cleaning car cannot do, much more guarantee.
Value for Money
The self cleaning car technology may lessen your trips to the car wash but the amount you will spend on a technology you have no assurance of whether or not it would last is a concern that will help you weigh up your options. In fact, the paint and the exterior paint may not need washing but the other parts definitely still need to be cleaned and manually washed. This will of course be more costly in the long run.
Trusted Professional Service
There is no guarantee of a thoroughly cleaned car than the hands of expert car washers. They know your cars in and out. They will always be willing to go the extra mile to maintain the cleanliness and functional capacities of your car. More than the clean exterior, you would always want to put your car's function and performance in top shape above everything else. This is maintained with regular car washing and routine car check ups with your trusted car wash company.
Another thing that can be ensured with a professional car wash service is the additional tips and suggestions from your trusted car wash mechanic. These practical suggestions are priceless, and ones you can never get with the self cleaning paint option. Come to think of it, these valuable car protection tips are already as good in maintaining your car paint's shine as the self cleaning action of the "Ultra Ever Dry" paint.
The self cleaning car may indeed be a big leap in terms of car cleaning technology, however it is a far cry from being a success as a big help in car maintenance technology. The truth is, it will not in any way put car wash shops to bankruptcy. There is simply no match to a professional car wash cleaning service and what it can do for the cleanliness and functionality of your prized possession, your car.
Enjoyed this post? Sign up for our newsletter to receive more valuable business and franchise info, ideas, and extras!