10 Questions to Help You Evaluate a Car Wash Franchise Opportunity
Becoming a franchisee is not an easy decision. To ensure you can be a success, you need to do your homework and make sure you are well informed. We have put together a list of 10 questions to ask a franchisor.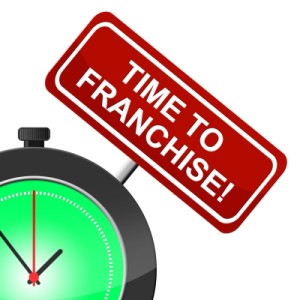 When you're thinking about becoming a franchisee there are many things to consider. Do you know what questions to ask when evaluating a car wash franchise opportunity? Let's look at what should be in your top ten list of questions and explain why you need to be asking them to become your own boss.
What can a potential franchisee find out about the franchisor?
There are many questions you want to initially ask. How long has the franchisor been in business? Has there been any litigation or past judgments made against the franchise or owners of the franchise that the franchisee needs to be aware of? How is the stability of the owners of the franchisor? What is the length of the franchise agreement? Can it be broken and if so under what terms? What are the renewal terms?
Can a franchisee purchase more than one unit?
Thinking ahead helps if you have found a car wash franchise business you can really stand behind. You may wish to expand at one point down the road. Will the car wash franchise you are looking at let you take on multiple locations? Are there any restrictions if they do?
How much does it cost?
Making sure you can not only afford the initial investment but are prepared for the things that might come up during your first year of business is best. Will you experience a slow time which will allow you to dip into savings? Will a rainy season keep your business down and out more than you thought? Making sure you have some leftover working capital in your bottom line is always recommended. After all, financial freedom and independence is the goal.
What are the royalty payments, if any?
The typical purchase will require buying certain assets, tools to effectively run the business, merchandise and the right to use certain trademarked or registered designs of the franchisor. Some franchisors will require a substantial payment up front while others will require a percentage of your sales each month. Then there are some franchisors that may have a combination of both. Will there be enough money to live off of after these and the rest of your bills are paid each month?
How much support is offered to the franchisee from the franchisor?
Initially, they are going to be helping you get your business up and running. This involves hands-on training for you and your senior team members on an on-going basis. Most will also train your entire staff during your initial on-site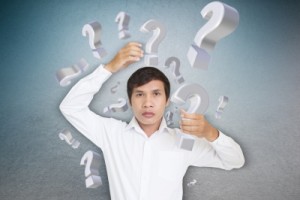 start-up phase. You will be required to read and learn all of the operational manuals that set out the methods you will be using to conduct your new business. Are they going to be helping you with every facet of your business or just the operational side? Will you be left to handle marketing on your own? All franchisors want to see you succeed so they will not leave you high and dry, but some will charge you for that additional training.
What is the financial history of the franchise?
How long has the car wash franchisor been in business? How many franchisee locations are there already? Is there longevity in the company? The franchisor may not hand over their financials to you but you can get a pretty good idea of their stability by answering a few of these questions for yourself through research.
How soon can a potential franchisee contact other franchisees?
Being able to talk to those already in the business is one of the best ways to make sure this car wash franchise is right for you. You can see the day to day operations at work to see if that is something you want to do for yourself. Ask them questions such as, 'Would you buy into this venture if given the opportunity again?' Or, 'Is there anything you would change if you could?' and 'What activities take up the majority of your day?'
Are there exclusive territories given to the franchisee?
You will want to not only look into the business itself but the territories that are available to you. Are the demographics set up for a thriving business? Will extra marketing be required to drive business into your location? The franchisor has more than likely done most of this work for you but you will want to be sure to do a little investigation of your own.
Are there specific marketing tools given to each franchisee?
You will want to explore the rights you have to use the franchisor marketing logos, banners, service and trademarks. Is there an established program available and does it require additional funds? Is it required to be a part of this program or as a franchisee be allowed to be creative and advertise where the franchisee thinks is best?
How much money can a franchisee expect to make?
This really is one of the biggest questions to ask. You are not going into business to NOT make money are you? Most franchisors cannot provide earning projections for your business. Financials are a two-way street. The franchisor needs to trust you in handing over such secrets and you need to trust them to view your creditworthiness to see if the match will be successful.
As you can see, doing your homework is one of the most important things you can do when looking at a car wash franchise. Don't be a dreamer; you need to stay grounded and remain realistic about the future. Knowing the right questions to ask can really help you on your way in making sure you have all of the information needed to make an informed choice and guide you in your decision making process as well. So take a moment to subscribe to our RSS Feed to discover more about a franchise opportunity before signing on the dotted line.
Enjoyed this post? Sign up for our newsletter to receive more valuable business and franchise info, ideas, and extras!