Why an Auto Spa Is the Best Franchise for Veterans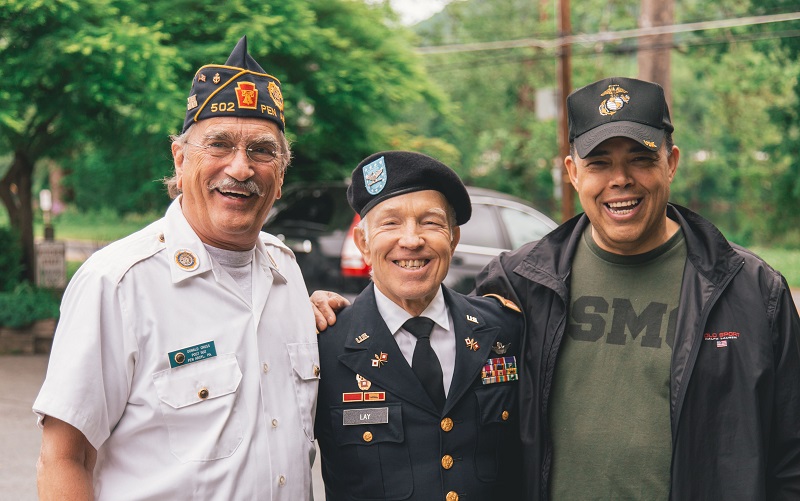 Veterans have a specialized training that fosters skills and qualities that are highly useful for finding employment in the civilian workplace. However, this transition can prove to be quite a challenge if he/she is unable to find an employment that complements these skills and qualities. Auto spa franchise is the best opportunity for you, if you are a veteran on the look-out for an opportunity. If you wish to kickstart your own franchise or buy into an established auto spa brand as a franchisee. Your training and the skills that you have will help you to run a successful business venture.
Make Use of Your:
1. Leadership Qualities
Starting an auto spa franchise is a step towards being a leader and being your own boss. Veterans are leaders, and as such, are fully capable of taking charge of situations, managing a team and motivating and inspiring others. In addition, veterans have the strong work ethic, confidence and professionalism that all entrepreneurs should possess. Furthermore, veterans train to work under pressure and endure not only physical but also mental pressures. Additionally they will be ready to face the hard work and long hours that starting an auto spa franchise requires.
2. Team Spirit
The similarity between military activity and an auto spa franchise is that they both require team work. From the earliest stage of their training, veterans instilled a sense of responsibility to each other and the importance of joint decision making. They can take the maximum potential out of each individual to achieve a unified goal. An auto spa franchise can greatly benefit from these qualities because every car detailing job requires bringing together a team to achieve superior results.
3. Technical Knowledge
Veterans receive advanced training in technical and mechanical fields and they are put in charge of handling cutting edge equipment and technology. These skills developed during the training period are crucial for running a successful auto spa franchise. Because, it requires the use of new technology and managing and taking care of car detailing equipment. Catering to the detailing needs of different vehicle models especially requires an individual to have an understanding of its mechanics. Therefore, veterans will find a good outlet for their skills in a car detailing business.
4. Specialized Training (Financial, Administrative, Security, Technical, etc.)
Veterans trained in a variety of areas other than the technical and mechanical fields mentioned above. An auto spa franchise merges all these fields to create a successful business. This is because, an auto spa franchise gives you the opportunity to do so while enjoying the benefits of being your own boss.
5. Personnel Training Skills
The most valuable asset of an auto spa is its employees. Efficient employee management is vital for the development of a strong car wash business. Veterans possess skills that make them ideal for the position of an employee manager. Their strong communication skills and the ability to delegate tasks and motivate individuals is vital for building a team of employees who are responsible and dedicated.
6. Exceptional Customer Care Skills
The success of an auto spa franchise depends on building a network of customers who are loyal to the brand. Because a car detailing service attracts all types of individuals, it is extremely important to be able to get along with everybody. Veterans have experience in interacting with individuals irrespective of their race, religion, age, economic status, etc., and as many veterans are stationed in many locations around the world, they have a global outlook and competency which is really valuable for the success of an auto spa business.
7. Environmental Consciousness (Spearhead a Green Auto Spa)
Veterans are interested in the quality of life of individuals and taking care of the location of their residence. They understand the importance of good health and safety. Veterans are known for volunteering in area cleanup and developmental programs. If a veteran is on the look-out for an an environmentally conscious career, a green auto spa franchise is the best opportunity for him/her. An environmentally friendly car detailing franchise will minimize health risks for the customers as well as the employees. Moreover it is taking an active role in protecting the environment. Also, with the growth of consumers who are more and more into adopting an "organic" way of life, a green car wash has more potential than a regular car wash franchise.
Conclusion
Veterans return as exceptional individuals with skills and qualities that are honed to perfection by the military service. An opportunity to exploit this exceptionalism may not always come by. But an auto spa franchise could definitely benefit from it. While other types of franchises may require a lot of time to yield a profit, a car wash franchise can bring you earnings from day one itself. It is also a minimal risk venture, as it is inextricably tied to one of the world's largest and most profitable industries – the automotive industry. Hence the auto spa industry will only continue to grow and develop.
If you want to avoid the risks of starting and operating your own car wash franchise, check out the DetailXPerts franchise opportunity to be a part of an established brand. One of the many benefits our franchisees have is learning and taking advantage of our marketing knowledge and proven practices.
Enjoyed this post? Sign up for our newsletter to receive more valuable business and franchise info, ideas, and extras!