5 Creative Ways to Raise Capital for Your Car Wash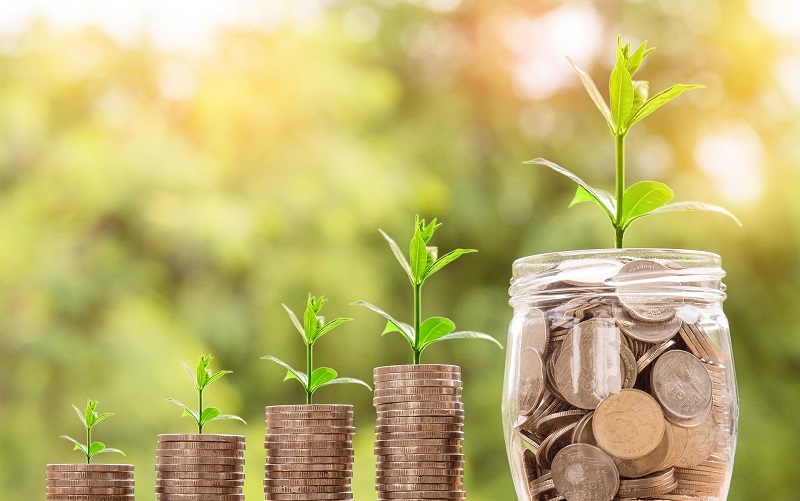 When you need to raise capital for your car wash business, you need to be creative and think "outside of the box." According to Forbes.com, "not having enough money invested or to invest in your business is the number one reason most businesses fail these days." Let's look at five creative ways to raise that additional capital for your car wash.
Vendor Financing or Supplier Guarantees
If you cannot raise the funds to purchase your car wash business outright, you can lease the equipment. You can do this by creating a payment schedule for what you use at a later date. Vendor financing is basically a loan from one company to another. You can use this funds to purchase goods. Many people choose this option to raise capital if their creditworthiness is not good.
Supplier guarantees, when done properly through a financial institution, will allow you to pay receivables directly to the supplier for the goods that you use. This helps the car wash business to run a little smoother without worrying about how much money to send to their suppliers.
Peer to Peer Lending as a Tool to Raise Capital
Peer to peer lending doesn't always mean borrowing from family and friends. But they should be the first group of people you ask. Although asking family and friends may sound scary and awkward, it is absolutely your best option. Make sure you act professionally in giving your sales pitch as they might be your future investors. If they are willing to put their money towards your car wash business, you should have your funds quickly. The people closest to you will be able to see your passion and know whether or not you can run a successful car wash business or not.
Some of the other benefits of a peer to peer lending can include a flexible pay back schedule and quick access to cash. А downside of this type to raise capital, the landers might ask you to offer employment opportunities for their family or friends. Moreover they can ask you to offer free services or a discount.  
504 Loans
The SBA (Small Business Administration) offers 504 loans for car wash businesses and other business ventures. They are under-utilized loans which provide funding for the purchase of fixed assets which means real estate, buildings, and equipment at blow market pricing.
The 504 loans work by requiring 10% of the loan amount from the owner of the company. A traditional lender puts in 50% and the other 40% by a non-profit organization or CDC (Certified Development Company). They are specifically set up to support economic growth in a particular area. There are several hundred CDCs nationwide. They allow business owners to borrow up to five million dollars. They will pay the traditional lender first should the car wash business fail to thrive and go out of business. There are, of course, several eligibility requirements that need to be followed.
Fan-Based Funding
This is actually another good option for those with less than perfect credit and who are unable to obtain a business loan through conventional means even with a good, strong business plan. There are still plenty of good people out there looking to invest in you and your car wash business as well as in others to help them reach their potential too. Be sure to keep in mind that you may want to also have a legal advisor in place. This will help you to understand the terms and rates of the company you are securing funds through from your fan base.
Crowdfunding is a new funding phenomenon brought about by the Jumpstart our Business Startups Act of 2012 (JOBS). It allows people to donate personal monies up to $1 million dollars for businesses making less than $100,000 through a short registration process and limited financial knowledge. Multiple sites have come up allowing entrepreneurs the availability to find new money sources effectively and inexpensively. They do it via the internet and compounded interest via other social media sources.
Community Loans in Help to Raise Capital
If there is a need in your community for a car wash business you may be able to solicit the help of your neighbors in the form of microloans in order to raise capital. There have been many instances when a community has pulled together funds in exchange for shares in a local business venture, whether it is an established business or not. Borrowing from your own business customers started in the early 2000's. Originally from the community supported agricultural loans, and has now spread to many communities all over the US. This business model expands to include many service types of businesses. The drawbacks to this raise capital type is that your customers no longer want to be involved in paying for car wash services up front.
Conclusion
You might want to consider a car wash franchise which does not require a huge initial investment up front. By becoming a DetailXPerts franchisee, you can benefit from our business knowledge. Moreover we offer our proven business model. This includes giving ideas, and additional tips and tricks to keep your bottom line in the black.