IT'S ALL IN THE DETAILS: Pricing Strategies For A Truck Wash Business
Read the latest from our LinkedIn column on the automotive, car wash, and auto detailing industries.
The column is entitled "It's All in the Details" and it publishes every Wednesday.
This week's column,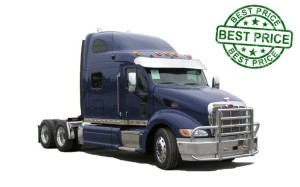 "Pricing Strategies For A Truck Wash Business" 
focuses on the two pricing models common to price setting in the truck wash and detailing industry.
Prices for truck washes and truck detailing vary greatly. One reason for the great disparity among prices is the types of secondary services offered by an individual truck detailer.
The article includes commentary on what prices indicate in the truck wash business, details secondary services, as well as gives exact price points and examples using the different  pricing models.
Next Wednesday the column will address staffing your truck detailing business, including how to recruit and keep the right people as employees.
To read the entire article featured in this week's LinkedIn column, click here.