5 Reasons to Offer Mobile Truck Washing
Instead of building your own truck washing facility, why not go mobile and bring the services to your customers? Read on to find out the benefits of going mobile and how it can increase your profits.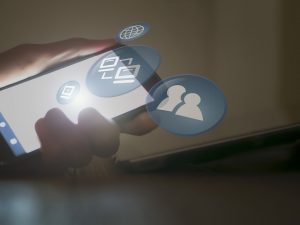 Are you toying with the idea of offering a mobile truck washing service? Are you thinking of expanding your auto detailing business to include offering mobile services? Whether you are just about to venture into starting your own business or perhaps still planning an expansion, here are 5 reasons to set your mind at ease on setting up a mobile truck washing service.
1. Mobile truck washing gets you anywhere and everywhere!
Something you don't have to consider with a mobile truck washing service is the location and target market. Thinking about the best location for your truck washing business and its convenience for your target market will not even be a cause for worry or concern. Your business will not have to rely on customers within the specific area simply because you bring your service to your customers, wherever they are. Therefore, the market can be limitless when you're not tied down to just one location.
2. Mobile truck washing allows more profit with less start up capital
Offering mobile truck washing services means that you will not need to spend a huge capital on your own stand-alone establishment since your washers and staff will be cleaning trucks wherever the trucks are located. When planning to start or expand your business, you will probably spend a lot of time and effort deciding on how to set up your truck washing facility. By introducing a mobile truck washing service, this time and effort will be lessened and you will also avoid spending money on large insurance premiums for a brick-and-mortar facility. With the savings you'll be making on cost of space, facility and insurance, you will then be able to put more into your mobile truck washing equipment and employee training to maximize your business' success. This means you could spend more capital and effort in ensuring quality service to your customers.
3. With mobile truck washing, you can start right away!
With most start-up business owners, there just does not seem to be enough time to tick everything on the to-do list. Bringing your services directly to your customers not only saves money, but it also saves you time. Eliminating the need to build a facility means you will also have less paperwork. Let's face it, taking care of the required business and environmental permits and licenses can be very time consuming. By offering mobile services, the time you have to put in for necessary documents and other requirements would be less, meaning you have more time to spend on providing top quality service to your customers. All that's necessary are the right equipment and properly trained personnel and you could get started right away with your mobile truck washing service.
4. Mobile truck washing requires minimal but focused efforts
Starting a mobile truck/auto detailing or mobile car wash business requires a lot of work and could even be daunting for most entrepreneurs. We have seen businesses fail before they have even have a chance to officially get started. With a highly accessible business like a mobile truck washing service, the hassle of overseeing start-up preparations could be very minimal. For one, the construction of a truck washing facility is taken off the list. You could even create a home office with a desk in a small working space and use your home phone to further eliminate costs and effort. With minimal but focused efforts, your mobile truck washing service is ready to start cleaning and bringing in profits right away!
5. Mobile truck washing is all about customer service!
The fast paced world of technology gave birth to a lot of mobile and dynamic services. The 21st century has ushered in globalization, social media and social networks. More and more consumers would rather shop online nowadays, from the comforts of their own homes, than go out and drive to the malls to get what they need. With mobile truck washing we satisfy the demand for customers' convenience. And with the rise of fuel costs, trucking companies are looking for ways to tighten their belts without compromising their efficiency. A mobile truck washing service offers the convenience and flexibility that most trucking company owners look for. Aside from the fact that their drivers don't have to go out of their way to have their trucks washed, they also don't have to wait in line for the service. Your consumers will appreciate the precious time and money you can help them conserve and put these to a much better use when you bring your service directly to them.
There is now an upsurge of mobile businesses most especially in the auto detailing industry and an increase in truck washing shops everywhere. It just goes to show that there is a huge market and demand for both industries. When you take these to the next level and put them together you get your mobile truck washing service. With a mobile truck washing service you save on time, money, and effort. It can't get any better than this. There is just no losing in this win-win situation!
Consider the DetailXPerts franchise opportunities with us. We take pride in a strong business model and a strong business experience. Get your free franchise report and we can get you ready to set up that mobile truck washing service you have been meaning to get started.