5 Tips to Cut down Your Truck Wash Start Up Costs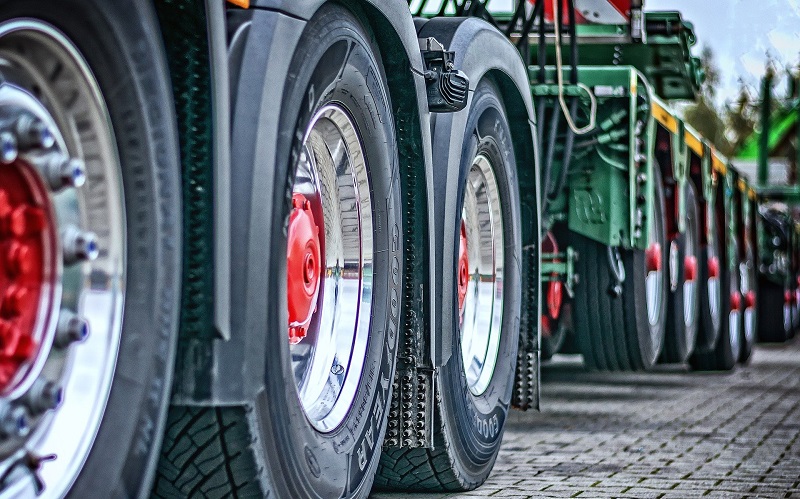 Writing down all the start up business expenditures is a must when starting a truck wash business. Seeing the actual numbers on paper, however, can be quite discouraging for someone who's just starting up. So you ask, "Are there ways to cut down on all these expenses?"  Yes, there are, and they are listed below.
Truck Wash: 5 Tips to Cut Down on Start-up Costs
1. Cut Down Truck Wash Start up Costs by Do-It-Yourself Market Research
One of the keys to the success of any business venture is good market research. Yes, you can hire experts to do the job for you, but that would mean spending anywhere from $20,000 to $100,000. At the stage you're in, shelling out that much cash might set you back.
Your best option is to do it on your own. Start by learning about your market and your competitors. Collect data through phone or face-to-face interviews, surveys and focus group discussions. Just be sure not to limit your respondents to only the people you know.  Go further and farther so you can get accurate data.
Visit your competitors,  analyze what they're doing and how processes can be done even better. Check the internet for resource books and key people. Maximize the information at the tips of your fingers.  You can read up on tips on how to go about researching your truck wash business strategy. In fact, you can even get free advice from experts and experienced entrepreneurs. Join forums, sign up for free online seminars and get in touch with other truck wash business owners. As long as your business will be in a different area and will not take their customers away from them, some business owners will gladly help you out.
2. Cut Down Truck Wash Start up Costs by Going Mobile!
Whatever the size of your truck wash facility may be, it requires a considerable investment. Sure, we like to dream big and have a nice office and a huge establishment but it's safer to put off buying.  You can begin by renting space for your truck wash facility and wait until the clients start pouring into your business. You can even start from home to eliminate real estate expenses. Use your own vehicle to provide a mobile truck wash service. Or you may purchase a truck or van that's big enough to hold all your equipment. Not only will you have a mobile truck wash facility, you will also have free advertising when you put your business logo and contact number on the side or back of your van.
3. Cut Down Truck Wash Start up Costs by Being Creative
Advertising plays a big role in a business' success. This is especially true for start-ups. While some may think it's frivolous, advertising is not something that you would want to skip if you want to entice customers. Advertising for your truck wash business doesn't necessarily have to be expensive. You just have to be creative. In addition to vehicle signage, you can have marketing aids, brochures and flyers printed at your local printing shop. You may even choose to print some yourself using your home computer and a color printer. You can also ask your friends and potential customers to spread the word for you. Social media also allows you effective but inexpensive marketing options.
4. Cut Down Truck Wash Start up Costs by Getting more Involved in Your Business
Employee compensation and benefits are something that you also have to spend for when starting your truck wash business. While it is easier to hire professionals to do the job, wages can rapidly bloat your start-up costs. It would greatly help your budget if you take on different tasks necessary for full operation of your truck wash business. Doing the dirty work yourself would also make you a better manager once your business grows and you'll have to hire more staff. Nothing beats experience! You can manage  your truck wash business yourself. Learn the basics of effective car wash truck wash business management. You can even help out in servicing customers by driving the vehicle or washing the trucks yourself. This can also work for your benefit in terms of marketing because customers feel at ease with personalized services.
5. Cut Down Truck Wash Start up Costs by Partnership or Franchise Options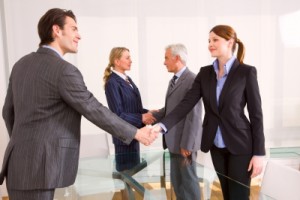 If the start-up cost for a truck wash business is just too much for you but it's really something that you want to do, then, you can explore the possibility of taking on a business partner. There will be additional costs incurred if your business is a partnership, like the fee for having a partnership agreement drafted and state registration fees. Still, the money you will put in the truck wash business will be substantially lower as you have someone to split the costs with.
Another way to minimize your start-up cost is to consider a franchise of a truck wash business. With a franchise, all the things that you have to do or spend on on your own will be minimized. With a truck wash franchise, market research, employee training, operational support, marketing assistance, real estate assistance, construction assistance, to name just a few, may already come with the package. Besides, if you franchise a truck wash business that is already a household name, not only will you eliminate some of the advertising and marketing costs, the chances of your business becoming successful will significantly increase.
You can use these 5 tips to minimize your truck wash business start up costs. Bear in mind, however, that what's cheapest is not necessarily the best option for you or for your business. It is important not to sacrifice quality just to save on your start-up capital. Find a balance between quality and cost.
Discover what a Truck Wash Franchise can give you. Check out a franchise opportunity with DetailXPerts. We boast of an innovative, eco friendly and an established brand in the auto detailing industry that is waiting to partner with business enthusiasts like you.