IT'S ALL IN THE DETAILS: Staffing Your B2B Truck Wash Business
Read the latest from our LinkedIn column on the automotive, car wash, and auto detailing industries.
The column is entitled "It's All in the Details" and it publishes every Wednesday.
This week's column,
"Staffing Your Truck Wash Business. Recruit. Hire. Retain."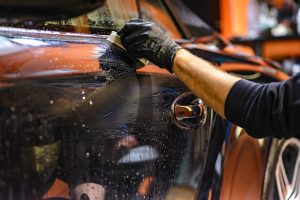 articulates the difference between the recruitment and hiring processes. The column also discusses the basics of the employment process including three different types of interviews.
Services, such as the truck wash business, tend to have a high employee turnover rate. Thus, it can be difficult to attract and retain talented individuals for business.
The article also includes ideas and commentary on innovative practices to retain employees and what pools of individuals truck wash owners and operators should choose from.
Next Wednesday the column will address the role your financial history and credit score plays in opening an eco-friendly, B2B truck wash business.
To read the entire article featured in this week's LinkedIn column, click here.