Car Franchise: Why Green Car Washes Will Be Successful in the Years to Come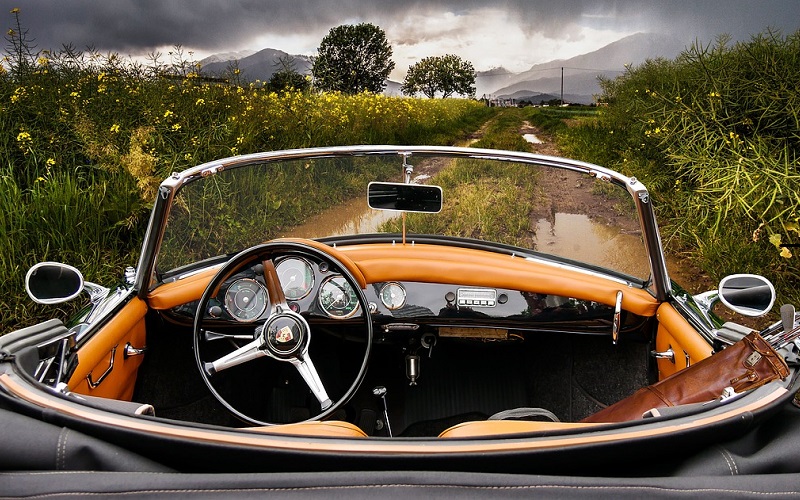 You have just decided that you want a car franchise. The next step is to choose the best type to venture on. How about eco green car washes as franchise options?
Why Green Car Washes Are Geared Towards Success
Here are the reasons why eco green car washes will be a certified hit in the franchise industry sooner than you think:
Green Has the Public's Support
This claim is supported by the following statistics:
EcoAffect.org states that more consumers now understand the benefits of the green revolution. More customers support companies that consistently utilize processes that produce less environmental impact.
The result of a study called The Environment: Public Attitudes and Individual Behavior stated that "compared to 20 years ago, twice as many Americans are taking proactive steps to help the environment".
A global consumer research by Edelman Good Purpose found out that "72% of consumers would recommend a brand that supports a good cause over one that does not, a 39% increase since 2008". Additionally, "71% of consumers would help a brand promote their products or services if there is a good cause behind them, a growth of 34% since 2008". Finally, "73% of consumers would switch brands if a different brand of similar quality supported a good cause, a 9% increase since 2009."
What do these figures tell us? The more people start to care for the environment, the more they support products and services that are eco-friendly. Thus, consumers will choose green car washes over regular ones, regardless of cost and location. With the spreading awareness on environmental issues, green car washes present a franchise opportunity that has, and will always have, the support of the public. Not only will you have loyal customers, you will have advocates!
Green Businesses Enjoy Governmental Support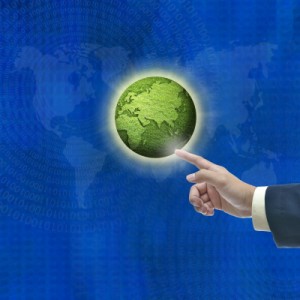 In an article written by Edward Flattau for The Huffington Post,  he quotes President Obama as saying, "Our founders believed … we are elected not just to serve as custodians of the present but as caretakers of the future. They charged us to make decisions with an eye on a larger horizon than the arc of our own political careers." According to the author, this would mean, "Efficient use and conservation of resources will have to become the norm in all sectors of society. That will entail convincing Americans to live within nature's constraints and their own means."
Later the same year, the president announced his long-term climate change plan. Since then, the government has been very supportive of green businesses. Policies and budgets in support of eco-friendly businesses on both national and local levels were laid out. There are also state and local organizations that provide financial incentives to green businesses. With the evident support of national and local governments, green car washes will surely go far!
They Are a Sought-After Economic Opportunity
"Greentech may be the largest economic opportunity of the 21st century", says venture capitalist John Doerr. With the growing concern for environmental issues and the support of the local and national government, entrepreneurs and shareholders alike are on the lookout for green business opportunities. And it's not just all about financial gain. Plenty of business owners are really passionate about taking care of the environment. Venture capitalists look for it in the people they fund. Business owners look for it in the businesses they partner with. If you're seriously thinking about a car wash franchise, then green is the way to go!
Green Initiatives Can Go on Forever
Not only will green car washes be successful in the years to come, they will also be able to sustain themselves forever! Resources are dwindling. That is why everyone is looking for alternatives. Steam car wash franchise businesses have alternative methods that utilize renewable energy. Not only are their methods sustainable, they are also cost-saving. Sure, initial investment may be bigger than the regular car wash as you have to spend on these alternative methods and equipment. But in the long run, it will save you money on energy costs. Better go green now when you choose your green car wash franchise than regret it in the end.
Conclusion
Studies by business experts reveal that eco-friendly businesses, particularly eco green car washes, have all the elements necessary for achieving success. They get the support of the general public and the government. Additionally, they are sought-after economic opportunities that can go on forever.
But don't look at it as just a purely financial venture. Running an eco green car franchise requires the passion for taking care of the environment for future generations. This passion, coupled with business acumen, will surely make your car wash business franchise very successful in the years to come.
There are still many more reasons why green car washes are promising franchise opportunities. Interested in exploring them? Sign up for our monthly newsletter!