IT'S ALL IN THE DETAILS: Why an Eco-Friendly Truck Wash Is the Solution
Read the latest from our LinkedIn column on the automotive, vehicle wash and detailing industries.
"It's All in the Details" publishes every Wednesday.
This week's column,
 "The Eco-Friendly Truck Wash Solution"
discusses the positive impact an eco-friendly truck wash and detailing business can have. The article outlines two major ways an eco-friendly truck wash can make an impact – it can help reduce health risks and protect the investments of fleet trucking companies.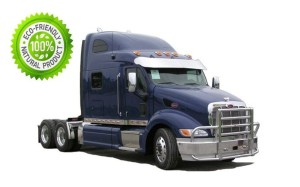 The article also includes commentary on the effectiveness and safety of steaming cleaning and organic products.
The article ends with a final word on water conservation, and touches on the number of gallons of water that can be saved, using an eco-friendly system.
To read the entire article featured in this week's LinkedIn column, click here.