Truck Wash Equipment and Supplies: How to Choose the Best for Your Business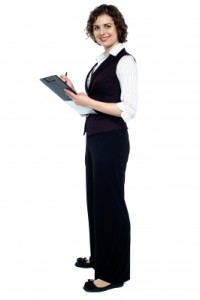 Every truck wash owner knows the important part that truck wash equipment play in the operation of his business. Indeed, the kind of business equipment and supplies you have in your truck wash can make or break your vehicle detailing business. The best truck wash equipment and supplies will let you provide the best service to your customers. Unsuitable equipment on the other hand, can add unnecessary, costly fixes and thus affect your business bottom line. It can also ruin your reputation when such equipment cannot deliver the quality of service you have promised your customers. The process of choosing business equipment becomes tricky, however, because when it comes to truck wash equipment the most expensive equipment is not necessarily the best. How do you choose the best truck wash equipment and supplies for your business? Here are some tips to help you.
Read up on truck wash equipment and supplies literature
There is no shortage of readily available information in this day and age. Information is everywhere. Read up on blogs and articles about truck wash equipment and supplies.  Look for experts and enthusiasts out there who are willing to share their expertise on the web. A lot of truck wash owners have blogs where they share tips and trick of the trade. You would surely glean a lot of valuable information from these articles and blogs. Product review articles can also be found online. These articles will give you an idea on what may and may not work for you. Search for online reviews or offer to review them for a free trial. Product brochures and catalogs of truck wash equipment manufacturers and suppliers can also help you. Almost all of them have websites that offer details and specifications of their products. You would be able to compare and contrast the different truck wash equipment and supplies that they have to offer.
Watch car/truck detailing videos
If reading is not your cup of tea, there are videos that you can watch to help you choose the best truck wash equipment and supplies. With videos you can learn and have fun at the same time. There are videos of about anything and everything you'd like to research on! You'd be sure to see several of them. Product reviews also come in video format nowadays. You can also watch the pros in action and learn a lot about truck wash equipment and supplies without getting bored. 
You can also get help in choosing the best truck wash equipment and supplies by joining an online car detailing forums where you can learn from the professionals. Most people who participate in car detailing forums are car enthusiasts and professionals. They can give you accurate information to help you make the best choice. Online car detailing forums also offer product reviews and tips useful for a truck wash business owner.  Some product offers and special promotions are not advertised, but may be mentioned in the forums.  You will also find DIY tutorials in car detailing forums. A lot of these forums also offer tips and instructions on how to set up your own truck wash business. This would be one of the best avenues for you to get an idea on which truck wash equipment and supplies to invest in. It will also help you furnish a list of what are the most essential among the many supplies your truck wash business needs.
Rent now, buy later!
It pays to make an investment in your truck wash equipment and supplies early on. According to Mother Earth News in an article, Start Your Own Truck Washing Business, it will make your job easier and the quality of your work higher.  But if you're unsure which truck wash equipment to invest on, consider renting for the first few weeks. Test them on the job and find out if it's the right equipment for your truck wash. This can also help you decide if you're better off buying used truck wash equipment rather than brand new ones. This way, you would be able to determine whether it's the best equipment for your truck wash and for your budget.
Get your hands dirty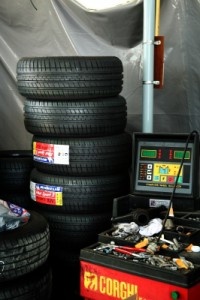 Of course, another way to make sure you choose the best truck wash equipment and supplies is to try them out yourself. Sending your personnel off to training? Join them! Get your employees trained in handling the truck wash equipment and using the supplies. But be sure to use these equipment and supplies yourself. Nothing beats first-hand experience. This would definitely give you first hand experience to ensure you choose the best truck wash equipment and supplies. Not only that, you will also learn how to take better care of your truck wash equipment.
Conclusion
As with everything else, knowledge is power in the truck wash business! There's a whole world of information out there. In fact, the problem is not obtaining information, but in filtering them. You have to be careful and make sure that your information is reliable. Some articles, blogs or videos can be misleading. The trick to choosing the best truck wash equipment and supplies is a step by step process. Gather all information. Read and watch videos. Test the equipment and supplies. Once you have sufficient information, sift through them. Having the right information would definitely help you in choosing the best truck wash equipment and supplies to invest on for your truck wash business.
Make sure you are up-to-date with the latest in the truck and auto detailing industry. Subscribe to DetailXPerts blog and be one step ahead of your competitors!