Truck Wash Business: Which Truck Wash System Is Right for You?
You need to have a good grasp of the various truck wash systems available so that you can choose the most appropriate type for your location and clients.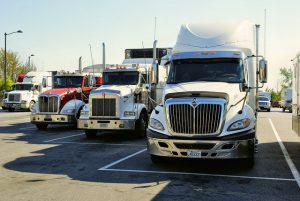 As a possible truck wash business owner, it is important to know what truck wash system is best for your prospective market. You should be updated with the available truck wash systems and various trends in today's vehicle and truck washing industry. Understanding these things is essential to the success of your business.
Types of Truck Wash Systems
There are  two general types of truck wash systems: manual and automated.
Manual truck wash system
As with everything else, the truck wash industry started with manual methods. To this day, manual truck wash systems still exist. They utilize the good old soap bucket, brush and hose or pressure washers. Manual truck washes boast of thoroughly cleaned trucks as they pay special attention to scrubbing every truck's nook and cranny. Manual truck wash systems produce a more personalized customer experience. It's disadvantage though is that it's time-consuming when compared to an automated truck wash system.
There are three types truck wash system under the manual method:
1. Fixed-site manual truck wash system
A fixed-site truck wash system, as the name implies, is permanent in one location. This system gives you the luxury of providing full service truck washes. You can even have the option to include add-ons in your services. Fixed-site truck washes have been reported to be very profitable year after year as they offer stability and consistency. However, the disadvantage is that you cannot accommodate customers who need truck wash services in their own garages.
2. Mobile truck wash system
There is now a growing demand for mobile businesses. This type of truck wash system is convenient and very flexible. It can cater to the needs of customers' schedules. There are various reasons why a lot of truck wash owners now prefer to offer mobile truck washing. 
3. Self service truck wash system
Some truck drivers or owners want to wash their trucks themselves so they can wash it according to their preferences.  The answer to this consumer need is the self-service truck wash. It is also a fixed-site truck wash but with a self-service truck wash system. You just need to provide the customers the site and the equipment.  The customers provide the elbow grease. But just like any other system, the self service wash system also presents some challenges. It is up to the business owner to be vigilant and attentive to these details.
Automated truck wash system
Automated truck wash systems can clean more trucks in an hour than a manual truck wash system can. The latter can take up to three hours to wash a truck, depending on the size of the vehicle. An automated truck wash system, on the other hand, can clean up to three trucks in an hour! It is intended to wash a truck with minimal or no labor and the wash is generally much faster than manual wash options. However, the wash quality is not 100%. Below are the most common automated truck wash systems:
1. Rollover truck wash system
Truck Wash Technologies explains the Rollover Truck wash system. The rollover, or gantry, truck wash system is normally used to wash trucks and other large vehicles like buses and tractors. It utilizes high-pressure and or brushes which are mounted to a motorized frame. The vehicle enters the wash building and when the vehicle reaches a pre-determined position where it stops and remains stationary.  The gantry then  moves back and forth the length of the vehicle to perform the different cycles of the wash. The advantage of this type of system is that the speed of the cleaning operation is controlled by the speed of the gantry. Typically the building size required to house such equipment is limited to the size of the largest vehicle you are cleaning. One disadvantage of this type of truck wash system is that the wash equipment utilizes a lot of moving parts which can require frequent maintenance. To complement the wash cycle, many owners utilize an attendant to perform some hand detailing while the gantry is in motion.
2. Drive through truck wash system
According to Washtrends Magazine Blog, "Drive through large vehicle wash systems are ideal for large fleets of one hundred or more vehicles, because it is a much faster process. The average time is takes to wash a typical 40 ft. bus is about 90 seconds.  Another major issue in the large vehicle wash industry is safely and successfully washing buses with bike racks.  With traditional wash systems, it is quite difficult to achieve a good wash result with friction without damaging the bike rack, vehicle, or the wash equipment itself.  All aspects of the wash process must be constantly monitored and adjusted to the shape of the vehicle through an electronic vehicle contouring system." When considering a drive-through truck wash system, you have to make sure that it is appropriate to your location and your clients. A bigger investment may be necessary for this type of truck wash business. As such, you need to make sure this is what your prospective clients really need. Another requirement you need to have is a back exit so that the truck can drive through from a front entrance to a back exit.
3. Touchless truck wash system
The touchless truck wash system is the preferred system to wash irregular-sized trucks. It is touch-less because of the absence of any brush or other "friction" media. The system just sprays cleaning chemicals and water to the surface of the truck to prevent damage to the body. Some truck washes offer a hybrid of a brush and the touch-less system.
Conclusion
A good knowledge of all the pros and cons of every truck wash system or a combination thereof  can help you make an informed decision on which type of truck wash system is right for you. Mix and match the different types of truck wash systems so you can provide better service to your customers.
If you want to learn more about the various areas needed to grow your truck wash business, check out our blog and our practical tips. You will also learn more about green options in the truck wash industry.