How to Create an Effective Truck Wash Business Plan in 5 Easy Steps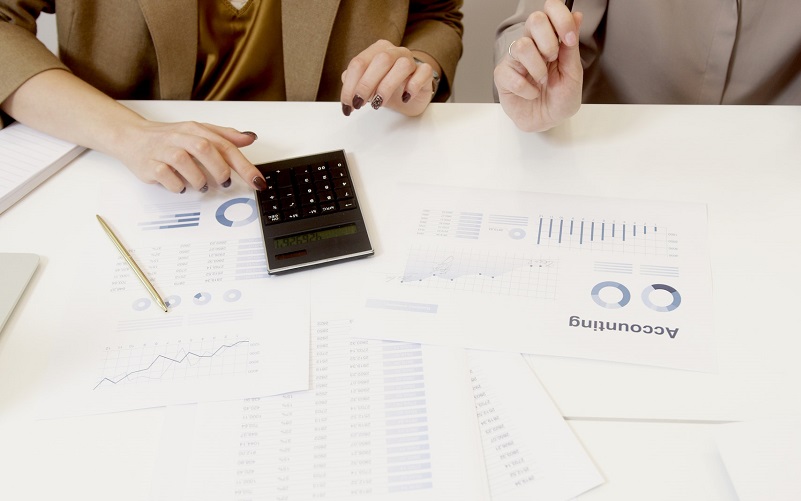 A truck wash business plan is essential to the success of your truck wash business. Whether you are thinking of expanding your truck wash business or creating a new one, it is important to have an effective business plan ready. It will be your road map to the future of your truck wash. Moreover, it is also a guide for you to avoid critical mistakes. It has several areas or elements and you need to know each of these.  According to Houston Chronicle's article, Why Is It Important to Have a Business Plan?, your plan can be your tool when seeking for additional funding, when applying for business credit from suppliers, and when attracting top level employees. You can even hire a professional to do it for you or choose to write it yourself. If you would rather do the latter to save on money, read on.
5 Easy Steps to Help You Create an Effective Truck Wash Business Plan
1. Research
There are plenty of business plan samples available online. You can learn from them to avoid wasting your time.  Get yourself familiar with the format and the different elements.  Moreover, you may keep on getting back to the drawing board numerous times if you start on your truck wash business plan blindly. Also, you have to research into the industry, customers, competitors, and costs of the business. This is what most business plans start with. A market research will help you determine the best direction for your business. Without a detailed research, you might be setting up a truck wash at a site where there are no trucks to wash at all.
2. Write an Executive Summary
An executive summary is a brief summary of your truck wash business' goals and what you will cover in your truck wash business plan. Your executive summary should highlight the key points of your truck wash business and should catch the investor's attention. According to the Houston Chronicle in another article, "What Is an Executive Summary Business Plan?", the executive summary is usually the first part of your plan that prospective investors will read so it must be interesting and concise. Getting the executive summary right is crucial for any business looking for investment and funding. Without an executive summary, prospective business partners may not even bother to give attention to your truck wash
3. Strategize
In this section of your business plan, outline your marketing strategy. How will you attract customers? How will you keep customers? And finally, how will you recruit employees? It is important that your strategy be based on the results of your research. If you already had a strategy in mind before you performed your research, revisit it. Revise it if needed. Without a marketing strategy, you will be leaving the fate of your truck wash business to pure chance. Customers will not go looking for you, and neither will employees.
4. Calculate
This is the part of your truck wash business plan where you calculate your start-up costs and present your financial assumptions. Setting up your truck wash business entails expenses. In your business plan, you have to put together the cost for everything: location, equipment, supplies, licenses, permits, insurance and marketing. Of course, all these costs will lead to revenue. In your financial assumption, project your revenue so you can determine whether your revenue can cover some of the costs. If your expected revenue will cover some of your start-up costs, would you have profit left over? It is very important that you make the calculations and projections so that you won't get in way over your head. You don't want your truck wash business to fail before it even starts.
Another advantage of including financials in your truck wash business plan is so that you can have a back-up plan. With your financials in black-and-white, you can determine if you will need additional funding. You can then make plans on how to go about getting additional funding. The process of how you will get additional funding is another element that you have to include in your truck wash business
5. Finalize Your Truck Wash Business Plan
Once you have completed your truck wash business plan, review it. Check all the elements of the business plan are completed. Be sure to dot all the Is and cross all the Ts. Put your truck wash business plan in a professional and enticing format. Make sure that you include charts and graphics for visual readers. A tip from Bplans: A 20-page business plan with dense text and no graphics is much longer than a 35-page plan broken up into readable bullet points, useful illustrations of locations or products, and business charts to illustrate important projections.
Also, a good business plan should leave a reader a good general idea of its main contents even after only a quick skimming and browsing the main points in 15 minutes. Format, headings, white space, and illustrations make a big difference. Your truck wash business plan will help you start a new truck wash business and succeed at it. As your business grows, it will help you prioritize your goals and objectives. A few years down the road, you can get back to it and re-examine your strategy to better improve your business.
Overwhelmed with the various elements of the truck wash business plan? Take advantage of our expert business advice, tips and guidelines. Subscribe to DetailXPerts blog!