Truck Wash Business Marketing Strategies: 5 Effective Ideas to Try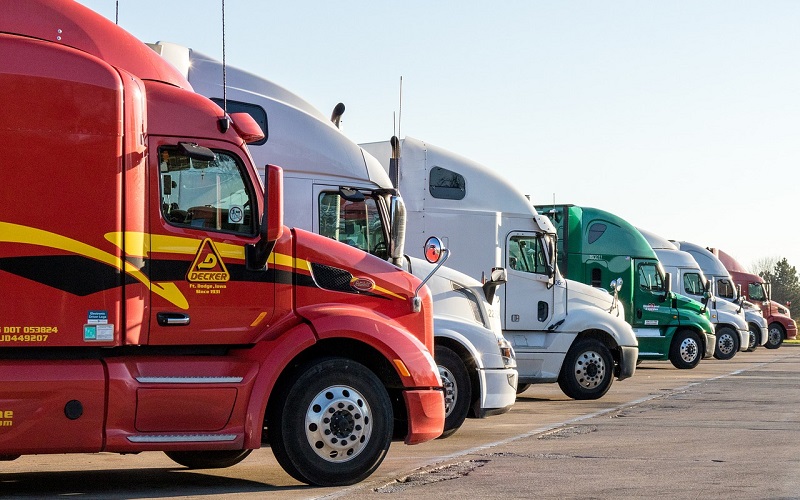 Promotional marketing is one of the marketing strategies that is used to spread the word about a business to the public. When executed effectively, it can drive the long-term success of a truck detailing business. How do you go about it? Here are 5 effective truck wash business marketing strategies that you must consider putting in your plan.
5 Truck Wash Business Marketing Strategies to Try out
1. Freebies via Email Marketing
Yes, email marketing. Not a lot of people would believe that email marketing is an effective promotional strategy for your truck wash business. But a 2012 survey of small businesses shows that of all the marketing strategies for businesses, email marketing is the most effective!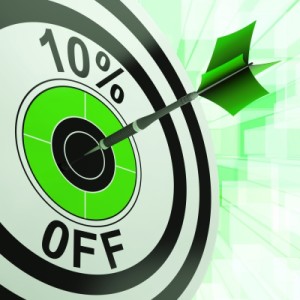 Email marketing is great for your business. It is time and cost effective, yet able to reach a wider audience. Admittedly, billions of freebies via email are sent on a daily basis. But freebies do not have to be really big items. You just need to give something away – a free minor paint touch-up for a detailing job or discounts during slow days. No one can resist freebies! But remember: Don't be too pushy! Use this strategy to slowly build a relationship with your recipients. Email marketing will surely do wonders as part of your truck wash business marketing strategies. Just be sure to do it right.
2. Coupon Codes Using Social Media
In our technologically advanced society, marketing cost has decreased because of social media. Social media can help your business reach millions of people all over the world at a cheaper cost than, say, TV ads. Social media is one of the most useful and effective truck wash business marketing strategies you can try.
Sites like Facebook, Twitter and Instagram are visited by millions of people every day. Indeed, social media can definitely help you spread the word about your truck wash business. You can set up your own website, create Facebook and Instagram accounts, or blog about your truck wash. Use these platforms to regularly give out coupon codes. They are hugely popular. They are great ways to build relationships with customers and get them coming back to your truck wash business.
An article entitled How to Use Coupons to Promote Your Business reports that 87% of all shoppers use coupons. A.C. Nielson Co., on the other hand, reveals that 95% of all shoppers like coupons while 60% actively look for them. The numbers tell you how effective coupons are. You can print them out or use digital coupons. The same article recommends that you use your logo on the coupons and make a solid offer using bold headlines. Offer discounts like "20% off on Truck Wash!" Or offer other perks like "Free engine detailing for a truck wash!" Sounds like a good idea, don't you think? Your customers will think the same thing.
3. Promotional Gifts and Product Giveaways
Printing out t-shirts, jackets, mugs, stickers, pens, memo pads, and other useful giveaways with your truck wash business's logo is another effective marketing promotional strategy. The Promotional Products Association International released a study that shows that 85% of consumers do business with their advertiser after receiving a promotional product.
Promotional product giveaways draw attention to and increase recognition of your truck wash business at a reasonable cost. People can pass them on to others, thus extending your reach. Make sure to pick products that are useful or relevant to your truck wash business. Think about your clients and think about products that they regularly use. Key chains, dashboard items, bumper stickers, and caps are best for your truck wash loyal consumers.
4. Promotional Event Marketing
Most truck wash business owners have yet to discover the power of event marketing. Marketo defines event marketing as a process of developing a themed exhibit, display, or presentation to promote a product, service, cause, or organization leveraging in-person engagement. The key to pulling off an event marketing campaign, according to Marketing-Schools.org, is to identify the target audience correctly and create an experience that remains in participants' memories. Organizing a grand opening of your truck wash, sponsoring charity events, fun run and hosting customer appreciation events, facilitating fundraiser events are great ways to promote your truck wash business. Do not forget to always relate your core values and the company's vision and mission in every event. This will make your truck wash business more significant to the community.
5. Other Truck Wash Business Marketing Strategies
From loyalty cards to brand affiliate rewards, there is so much more that you can add to your list of successful truck wash business marketing strategies. You can also offer raffle contests, online competitions, and prizes for the lucky caller number. Take advantage of various seasons and events in the community that you can use to promote your truck wash business.
Try profiling your clients so that you can determine which promotional strategy will be appropriate for them. Use a little creativity with the well-researched information regarding your target market and you can surely come up with the best truck wash business marketing strategies for your specific business and location.
To have a successful truck wash business, it is best to combine several strategies. Do not rely on just one strategy. You can have a customer appreciation event, send invites through email and Twitter, and give out promotional products at the event. You can then blog about the event on your website or post photos on Facebook and Instagram. Be creative and be sensitive to what your customers would like.
Need more marketing ideas? Check out the newest trends in marketing strategies and business planning tips by checking our blog regularly. Better yet, sign up to our monthly newsletter to stay up-to-date with industry news and trends.