B2B Truck Wash Business: Finding Your Target Market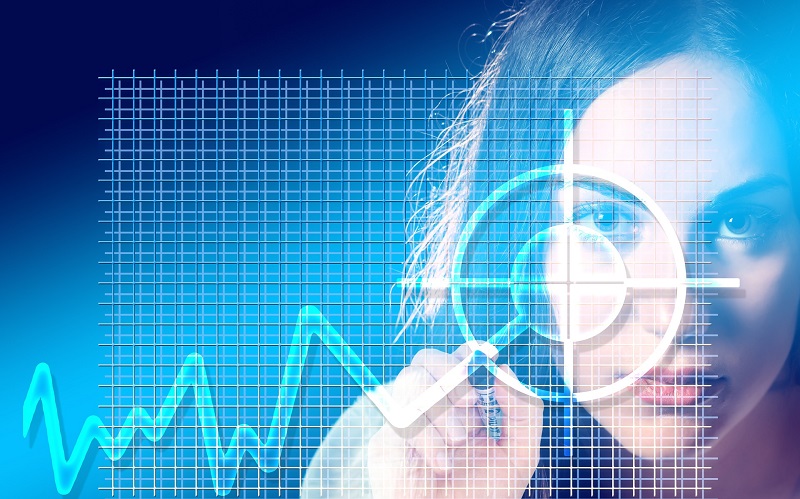 Finding your truck wash target market is akin to finding a gold mine. The faster you identify who your customers are, the better you will understand their needs and desires Moreover, the more effective your marketing strategies can be. Once you have a clear picture of your truck wash target market, you can focus your marketing budget and promotions on specific groups of people. They are the same group who are more likely to bring their business to you.
Of equal importance is distinguishing between B2B truck wash consumers and private truck wash consumers. One of the differences is the basis of their purchase. Private consumers purchase based on emotion, often at the spur of the moment with only one decision maker. On the other hand, business consumers purchase based on logic and research and the decisions of a much more complex decision-making entity. Because they are purchased for a business, the decision requires much more care than typical private consumers take with their purchases. Another difference is that B2B consumers are long-term buyers. Companies continue to come back to the same reliable vendor for something that will provide benefits to their business.  So how do you win repeat customers for your B2B truck wash business?
"When finding your target market, be sure to look at your current customer base", this is according to an owner of a website design and marketing firm in Louisiana.  Which ones bring in the most business? Check out your competition, too. Who are the competitors targeting? You may find a niche market that they are overlooking.  If you are just starting your B2B tuck wash business, targeting the entire marketplace is a difficult task.  One suggestion from Gaebler.com is to customize your approach to an underserved niche. Another thing that you have to do is put together the features and benefits that your truck wash business offers. Once you have taken stock of your services, you can then match them up with the different potential clients out there. We have come up with a list below:
Truck Wash Target Market
Trucking Companies
The trucking industry alone can provide you with a steady source of potential clients. From truck rental companies to freight companies to delivery truck companies, your potential clientele is limitless. Of course, for these companies to have the continued patronage of their customers, they have to maintain the cleanliness and reliability of their trucks, inside and out. You may choose to target a specific type of trucking company from the numerous options you have.
Commercial Fleet Owners
Trucking companies are not your only potential clients. Fleetcentral.com has a list of companies having the most number of trucks. Among these are non-trucking businesses that utilize fleets of trucks and vehicles. PepsiCo was reported to have over 17,000 trucks in 2013 while Coca-Cola Refreshments, Inc. was reported to have almost 16,000 trucks and other utility vehicles. If your B2B truck wash business has the resources to handle huge commercial accounts, then you may want to target the giants. However, if you want to start small, you can target your local businesses, like hardware stores and grocers, which have less than a hundred trucks. These commercial fleet owners use their trucks to deliver their products or service their customers and employees. They understand that the beauty and cleanliness of their trucks would reflect on their company's reputation.
Small Mobile Businesses
We have seen a surge of mobile businesses in the past few years, mobile truck wash businesses being one of them. This is due to the consumers' needs and low start-up cost. Most businesses have gone mobile. Pet grooming services, novelty stores, you name it, they're mobile. These mobile businesses have one primary tool in common – their trucks. Since their trucks serve as their office, it has to be constantly cleaned by an expert: you!
Cleaning Services
Trucks of cleaning services like septic tank trucks, house cleaning services and yardwork services also need cleaning up. They use their trucks to do the dirty work so it's important that their trucks get cleaned on a regular basis.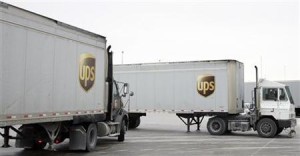 Government Fleets
Your local government probably has a fleet of utility trucks at their disposal. Police trucks, garbage trucks, government services and the like, would also require pampering. More than any other trucks, government utility vehicles have to be spic-and-span. The state of a truck reflects heavily on its user. So a government truck has to be exceptionally clean and in good condition. Keeping trucks in good condition would also lengthen their life span so it would be good for the government's budget.
Other Businesses
The possibilities are limitless. There are more businesses out there that you may want to consider. Explore the possibility of servicing parking garages, motor pools and trailer parks. Remember, it would be a good idea to target underserved businesses to create your truck wash business' own niche. According to the website Marketing 91, it is easier for smaller businesses which are competing against the big giants in the market, to focus on a niche market. This way, they are able to reveal and cover some needs that the competitors are not able to do.
Conclusion
It is tempting to want to target everyone and everything. However, finding your truck wash target market, would cost you less and guarantee long-term success and profit. You can always expand your truck wash business to cover more markets when you're already a booming success.
Consider a franchise truck wash opportunity. You will benefit from the expertise and experience of an established brand and carry on their long list of target market businesses. Check out a franchise opportunity with DetailXPerts.