Truck Wash Business Marketing: Should You Use a QR Code?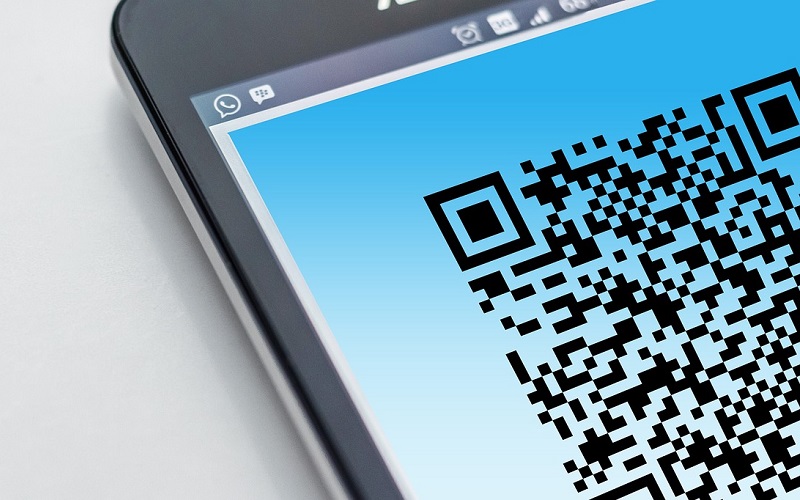 There are dozens of truck wash business marketing techniques today. From SMS promotions, to social media marketing, to coupon codes, there are plenty of ideas to choose from. You may have even tried most of them already but to limited success. Surely, coming up with new promotional marketing strategies and interesting twists is no easy venue. However, there's still one truck wash business marketing tool that has not been over-employed yet. Have you ever thought of using QR codes? Read on and learn how you can use these codes for your truck wash business marketing.
What Is a QR code?
According to PCmag.com, QR code is short for Quick Response Code:
"It is a two-dimensional barcode widely used for many purposes. When scanned with a mobile tagging app in a smartphone, it can cause a Web page to download information about a product, local event or just about anything. QR codes can capture business card data or send a text message (SMS) that generate a text response."
QRcode.com explains the history of QR codes. Denso Wave Incorporated, a Toyota subsidiary in Japan, developed them due to the limitations of the barcode. They asked a two-man team to develop a code that could be read easily as well as being capable of holding a great deal of information.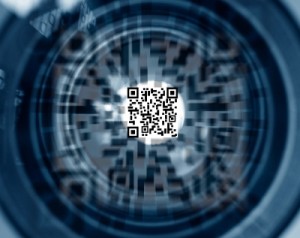 The use of QR codes has evolved over time. QR codes have been initially created to aid in tracking vehicles and their parts during the manufacturing process. Today, they have a number of purposes, marketing being one of them. You can find QR codes send audiences to a website for browsing, bookmarking a webpage, or initiating phone calls. Additionally, they can initiate the start of an SMS correspondence, send emails, and produce links to web URLs. But that's not all! Also, they start chats with blackberry users, connect to WI-FI networks, access information, get coupons, view videos, purchase items, process orders, advertise products, and much more!
Lately, QR codes have become very popular in promotional marketing. They provide a way to access a brand's website more quickly than by manually entering a URL. And users don't need a bulky scanner to read them – just a smartphone and a reader app.
QR Codes as Part of Your Truck Wash Business Marketing Strategy
Howtogeek.com explains why you see these QR codes everywhere. QR codes are beneficial to consumers because they provide an easy way to get information about a product. Alternatively, they reach the product's website by just scanning the black and white grids using a smartphone. There's no need to write down a URL or website address. QR codes can also be used to log in to sites or to browse through products. In a nutshell, QR codes can be very convenient for customers.
Smart Insights.com has published a report indicating that there are now 12% more mobile device users than desktop users. Statista.com also forecasts that the number of smartphone users will be steadily increasing well into 2018, based on figures from 2010 to 2013. With more people using these devices, marketing becomes faster, easier and more effective, thus contributing to a business's success.
How can these researches translate to your truck wash business marketing then? QR codes can take your mobile and social media marketing to the next level. Consider what ScanLife, one of the leading QR code generators has recorded. The company processed 18 million scans via its ScanBuy application in Q1 2013. That's 5 million more scans than in Q1 2012. The annual increase in mobile device and smartphone users would naturally cause popularity of QR code campaigns.
Examples
If you are not convinced yet, here are some examples of companies that used QR code campaigns and have been successful:
They first used QR codes in bottles last year to introduce their new, more environmentally friendly packaging. The "Guess What We Just Planted" effort saw over 1 million scans of the QR codes according to Mobilemarketer.com.
A 2011 article reported that Verizon launched a marketing campaign that offered San Francisco consumers the chance to win a new smartphone if they scanned the QR code as they entered any Verizon cell store and shared the code with their Facebook friends. If the friend bought a Verizon two-year phone contract, the original customer would receive a free phone. During the week-long promotion, Verizon's sales increased 200 percent, generating $35,000 in additional revenue. Verizon also reached 25,000 Facebook pages as a result of all the code sharing.
Another marketing site also featured a report that Scandinavian Airlines put together a two-for-one offer, Couple Up to Buckle Up, using QR codes. The campaign required two smartphones (side-by-side) to scan the QR code to receive the deal. This campaign boosted revenue and got more people to fly together.
These success stories will no doubt convince you to include using QR codes the next time you sit down and put together your truck wash business marketing plan.
Using QR Codes Effectively
Blogger and former head of marketing and social media at Mzinga and Powered/Dachis Group Aaron Stout has this to say about QR codes:
"I know that there is research that shows that an increasing number of people are "scanning a QR code," but what I haven't been able to find are statistics that show repeat usage."
People may be scanning QR codes just once and never do it again. Stout goes on to point out that QR codes may not be dying, but are misused. To ensure that the QR code campaign for your truck wash business marketing will be a success, you need to:
Experts recommend that there should be added value so great that the users actually think about the opportunity cost of not scanning the code.
Place QR codes in areas whit big foot traffic. At the same time, place them in a way that allows people to stop and scan as well. If placement is an issue, the QR code must be transportable, i.e. placing the QR code on a car sticker that the user can take with them.
Conclusion
As with any advertising undertaking in your truck wash business marketing plan, QR codes can take you either way. Plan carefully. If you do it right, it will bring you great rewards. If you don't spend enough research and planning on it, it will bring you failure. Just remember that your QR code promotion should be fun and have great added-value fore-scanning.
Learn more about the truck wash industry's latest marketing secrets. Get a free franchise report from the best in the automotive industry! DetailXPerts will share every marketing tip that will keep your truck wash business marketing on top. Better yet, sign up for our newsletter to get updates on a regular basis!