10 Profit Centers that Can Boost Your Truck Wash Business Revenue
Should you rest on your laurels now that your truck wash business is successful and profitable? Experts don't think so.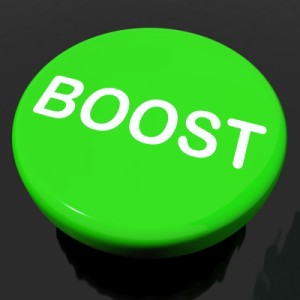 Should you rest on your laurels now that your truck wash business is successful and profitable? Experts don't think so.
Barbara Winter, author of the best-selling book, "Making a Living Without a Job", says a business owner should never be complacent. On her website, Joyfully Jobless, Winter writes, "Few businesses, no matter how large or how small, can survive with only a single income source. Besides the difficulty of creating cash flow, having a single source is not nearly as much fun as having several or many ways to earn money."
On the other hand, an article on TheSelfEmployed.com says that the problem with having just one source of income is that all businesses run in cycles. Your truck wash business, for example, may be very profitable during the peak season, but what about the lean months? Put car wash industry statistics to good use.  The numbers indicate that  winter is the strongest season while fall is the least. You may choose to expand your truck wash services to include profit centers that offer special detailing packages to increase your revenue. Or you can go the extra mile and set up profit centers like the ones below.
Here are 10 profit centers that will add value to your truck wash business
Ice Vending Machine
According to Truck-Drivers-Money-Saving-Tips.com, ice is a way for truck drivers to save money. Some truckers keep their cold food on ice while other drivers use this for food preservation. For truck drivers, ice vending machines represent a less expensive way to obtain ice than by some other means on the road. It is easier for them, too, if there is an ice vending machine at the truck wash where they take their trucks. This is because parking at convenience stores and supermarkets can be a problem for trucks. Having an ice-vending machine at your truck wash will definitely boost your revenue. You give truck drivers another reason to have their trucks washed at your truck wash and you also cash in on the ice sales.
Pet Wash
A lot of truck drivers travel with their pets. It would be an additional perk for them if they can have their trucks and their pets washed in just one stop. You can opt to have a self-service set up so that the drivers can give their pets a bath on their own while waiting for their trucks to be cleaned.
Coffee shop
As earlier mentioned, winter is the busiest season for truck washes in terms of sales. It would be great if you have a coffee shop at your truck wash so the truck drivers can keep warm with a hot cup of coffee while waiting for their trucks to be cleaned. It would be a win-win situation for you as you can also serve iced coffee and frappucinos during summer when truck wash business may be slow.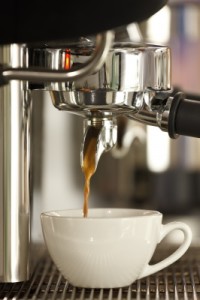 Newsstand
Reading is the most common thing people do while waiting. Take advantage of this. Set up a newsstand at your truck wash. Sell newspapers and magazines. Be sure to include trucking and truckers' magazines in your selection. It would be best to position your newsstand next to your coffee shop. Nothing beats reading the paper while drinking a hot cup of coffee.
Burger Stand
Driving long distances can make one hungry. Yes, most truck drivers pack food to take with them on the road, but who can resist succulent burgers for variety? In fact, delicious burgers can be the attraction at your truck wash. Drivers could stop by your truck wash for burgers and have their trucks washed at the same time, instead of the other way around.
Lounge with Shower and Free WiFi
It can be lonely on the road for a truck driver. What better way to keep in touch with family and friends than social media? Having  WiFi in your lounge at your truck wash would be a perfect place for truck drivers to rest, freshen up and wait without getting bored. You can even offer free coffee to your customers.
Convenience Store
A convenience store would be perfect at your truck wash. Truck drivers can stock up on supplies before they have to hit the road again. It could be a long time before they come by another supplies store.
Vending Machines
If space is a problem, consider snack and soda vending machines. You can place them in your WiFi Lounge so truck drivers can munch on snacks and quench their thirst while browsing the internet.
Barber Shop
Most truck drivers get their haircut in barber shops at truck stops. Why not have a barber shop at your truck wash? It will be convenient for the truck drivers as they can get their hair cut while waiting for their vehicles to be cleaned.
Gas station
Truck wash services with gas stations can offer a one-stop shop for truck drivers. Your gas station might also get included in the Gas Buddy app, which locates the nearest gas station from where the driver is located. Plus, it shows them real-time gas prices and best deals. A gas station on your truck wash will truly be a good profit booster.
Conclusion
These are just some of the many profit centers you can add to your truck wash to boost business revenue.  Think about the added value that these profit centers can bring your business. It is important that you find the right blend of profit centers to make it work  for your truck wash. Remember to make sure that the profit centers you choose are exactly what your target market needs.
Learn more about how to maintain your lead in the truck wash industry. Download the DetailXPerts free franchise report now!